BECOME A GRAVELY AMBASSADOR
Gravely Ambassadors are lawn maintenance and landscape professionals who share their experiences on social media while encouraging and leading others in the industry. Our ambassadors are motivated, hardworking thought leaders, and want to make a difference through the work they do in their careers. If this sounds like you and you have at least 5,000 followers on one of the social media pages for your business, we invite you to apply to the 2020 Gravely Ambassador program.
$1,000 cash payment at the end of ambassador term once all deliverables have been completed
$500 gift card toward apparel purchases at www.shopgravely.com for yourself, family, friends and followers
Annual swag bag worth $200 of Gravely gear and apparel at beginning of year
Access to new product launches and demos
Invitation to the annual Gravely Ambassador kickoff event in Florida
Use of new Gravely demo unit for up to 100 hours during ambassador term
Access to Gravely's private, VIP party during GIE+Expo in Louisville,
Have your business featured on the Gravely blog and potentially in Out Working, the magazine from AriensCo
Trip to 2020 Dealer Summit at AriensCo's headquarters in Brillion, Wisconsin
Provide feedback on new and existing product
Share your opinions and experiences with Gravely on social media
Maintain a professional appearance on social media
Post a minimum of 12 social media posts (at least 1 per month during contract term)
Upload a review video of your Gravely demo unit to YouTube
Supply responses to our questions for a Q&A blog post on Gravely.com
Provide a written blog post of at least 1,000 words on a topic of your choice relating to the landscaping industry
Please note that the Gravely Ambassadors program is application-based. The group is intended to encompass a small selection of hand-picked influencers who: produce excellent content, have a desire to grow their online presence, demonstrate having knowledge in the industry and want to have a strong relationship with our company.

Once your application is received, it will be reviewed by our team. If we feel that you'd be a good fit for our program, you'll be invited to join us. If you're someone who is passionate about the OPE industry, the landscaping business and helping others through social media, we'd love to hear from you!
Please note: Our 2020 ambassadors have been selected. New applications will be considered for the 2021 program.
2018 Gravely Ambassadors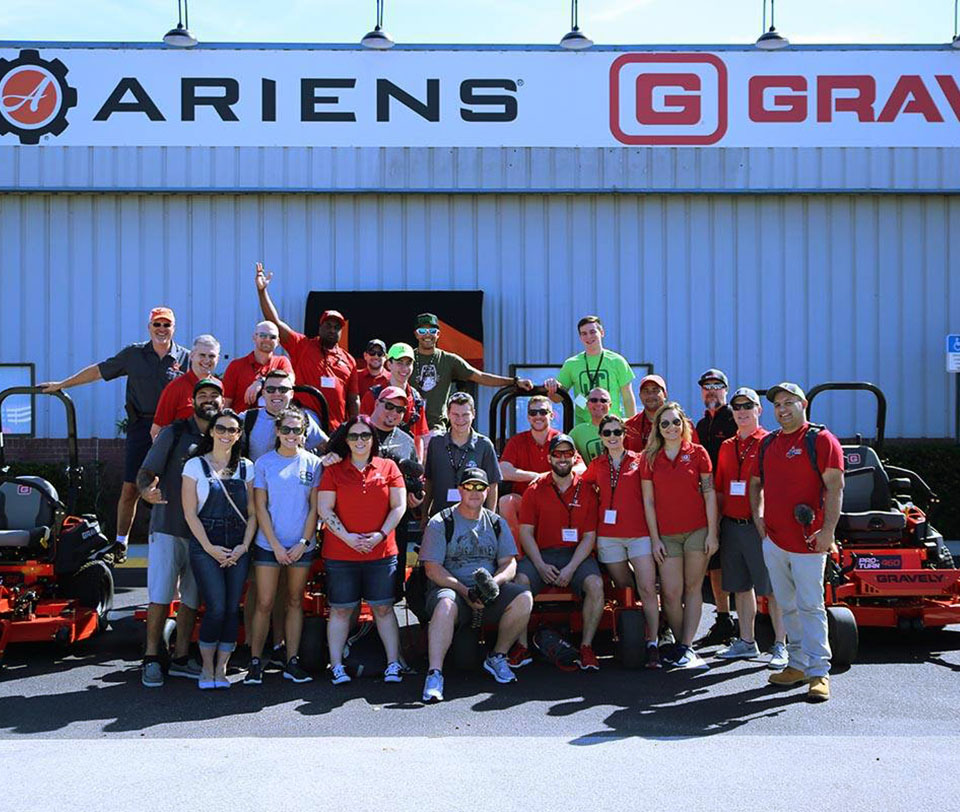 2019 Gravely Ambassadors