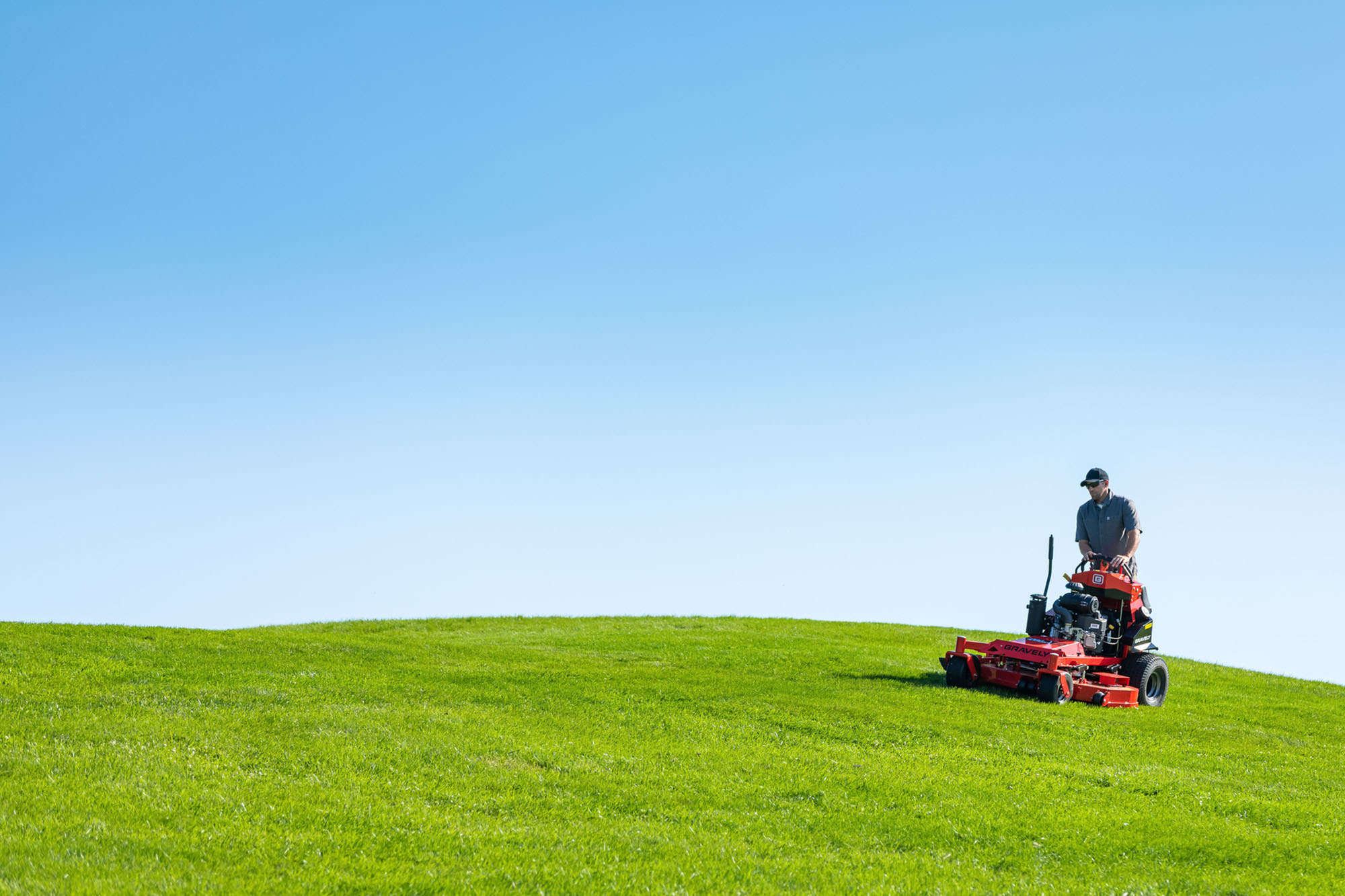 Government Contracts
For more than a century, we've been engineering machines to make your job easier, knowing at the end of the day you want to look back with pride. Our contract purchasing processes can help you make it happen. Learn more about opportunities ranging from federal to municipal levels.
Contact
Gravely State, Cooperative and GSA Contracts contain pre-negotiated prices, delivery terms, warranties and other terms and conditions designed to help you streamline the buying process.
Ready to talk directly with a Gravely Rep?
GSA Schedule Contracts
Developed to assist federal employees in purchasing products and services, Gravely's GSAs contain pre-negotiated prices, delivery terms, warranties and other terms and conditions designed to help you streamline the buying process.
GSA Schedule Contracts are indefinite delivery, indefinite quantity (IDIQ), long-term contracts under the General Services Administration's Multiple Award Schedule (MAS) Program, which may also be known as GSA Schedules or Federal Supply Schedules.
Statewide Contracts
Gravely's statewide contracts make it possible for any state agency that falls under one of our contracts to purchase machinery and equipment as well as access our support and services. This makes it simple for multiple agencies within a state to make purchases without undergoing a complicated or time-consuming bidding process. For pricing information or to schedule a demo, please contact us via the link below.​
Cooperative Contracts
These national contracts allow one or more parties (such as village school boards or county parks departments) to identify a common purchasing need and sign an agreement to work together. Because these cooperative purchasing agreements are national, an existing state contract doesn't need to be in place where you are.
A cooperative contract with Gravely can help you save time, cut administrative costs, improve efficiency and make taxpayer dollars go further.
Current Cooperative Contracts in Place:
Buy​Board, Sourcewell
The Gravely Advantage
While there are many benefits to using contracts, not all contract purchasing experiences offer the same level of quality, service and value. Here are the reasons why Gravely stands above the rest:
Commercial-Grade Products
Our commercial mowers, clean-up tools and UTVs are built to last. You'll get the most out of your equipment dollars with Gravely lawn equipment that uses less fuel, handles normal wear and tear better than the competition and is backed by varying levels of warranties.
Exceptional Customer Service
We make it a point to provide real-time assistance throughout the purchasing process. From business development managers who can provide in-person demos at your site to our large network of qualified dealers, we'll help you select products that are right for you and the work you do.
Superior Support
After the sale, we'll stay by your side via our highly qualified dealer network. These localized Gravely experts are always ready to help facilitate and administer the service needs of your contract, and provide any necessary training or repairs. This means parts and inventory are easily accessible and service is quick and dependable. What's more, new equipment will be personally delivered directly to you.
New to Purchasing Thru Contracts?
Government purchasing contracts simplify the procurement process. They establish a source (or sources) of supply for a specific period of time at a predetermined price with set terms and conditions. What's more, because term contracts tend to be "multiple award," multiple vendors can be included on the contract to create a designated and vetted pool of suppliers.
It makes the buying process faster and easier because:
Paperwork has been completed up front
The vendor or company is already approved
Budget dollars are allocated for these purchases
Fair and reasonable pricing is already set (Gravely discounted pricing ranges from 8-22%)
Welcome to the New Generation of Gravely