What are the Best Gravely Mowers of 2021 for Commercial Landscapers?
Gravely commercial mowers are built to mow the distance. We break down the best new Gravely mowers and why a zero turn mower from Gravely is the best choice for your landscaping business.
Benefits of a Zero Turn Mower
Zero Turn mowers are the best choice for your landscaping business. They save time and provide all-day comfort. Benefits of zero turn mowers for landscapers include:
Zero Turn Mowers Save Time

Zero turn mowers can cut rows as small as 34 inches in smaller properties with close obstacles to rows as large as 60 inches. With the availability of wider clearing widths, you make fewer passes cutting large yards. Zero Turn Mowers also do not require extra turning and backing when mowing new rows or going around obstacles. This means that using a zero turn mower can cut your mowing time in half. That means more customers can be serviced during the day and more growth for your business.

Zero Turn Mowers are Comfortable

Your employees are on their mowers all day long. Zero turn mowers provide comfort beyond just a plush seat. By integrating ergonomics into a lawn mower's design, the landscaping operator is placed in the most comfortable spot with easy access to the controls. More comfort means satisfied employees who are better able to work hard and get the job done.

Zero Turn Mowers are Durable

Zero Turn mowers are made for landscapers. That means they need to be tough and durable to withstand all-day use. Zero turn mowers are built from thicker steel than lawn tractors and go through rigorous testing to prove they will work for years to come.

Accessories for Zero Turn Mowers

Many zero turn mowers have available attachments to help your landscaping business through all seasons. Whether it's a finishing mower, a power brush, a blade attachments or a snow blower attachments – these additional zero turn mower accessories mean your business can continue to provide services to your customers throughout the year.
Top Gravely Zero Turn Mowers of 2021
We've updated the Gravely line-up this year with the landscaper's comfort in mind. These new mowers give you all-day comfort and industry-leading performance to get even the toughest job done.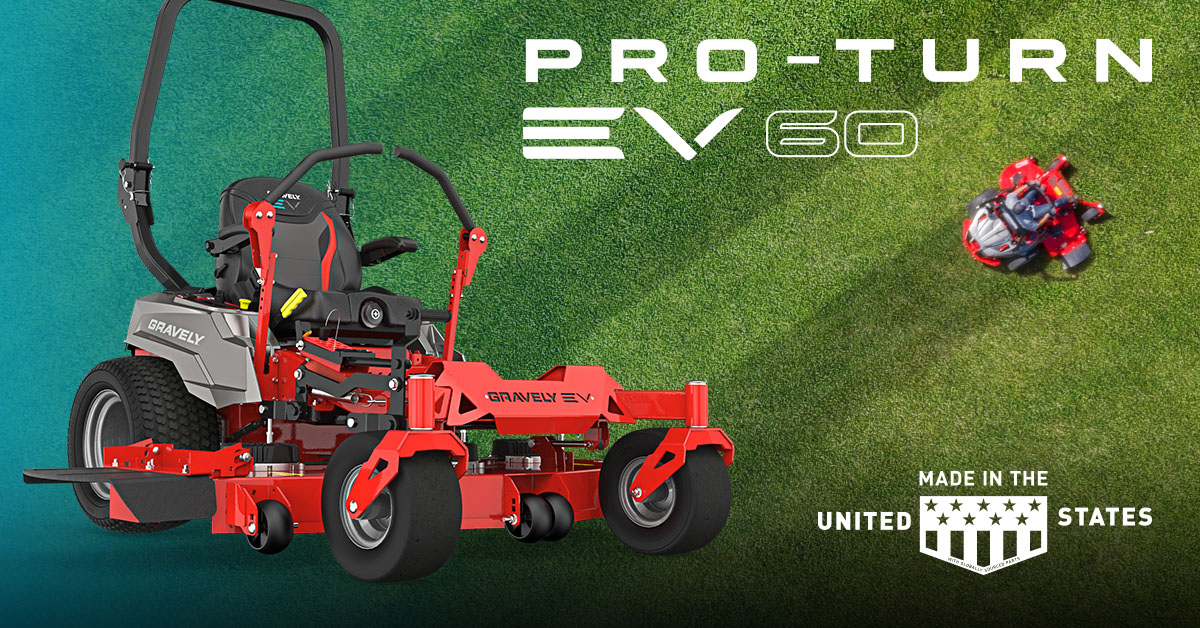 Introducing the first all-day electric commercial zero-turn—the Pro-Turn® EV.

This all new electric zero turn mower is powered by FusionCore, the industry's first swappable lithium-ion battery that will keep your landscaping crew cutting all day without edging into your bottom line.

The lithium-ion powered Pro-Turn EV offers swappable batteries to let you mow longer. A brushless wheel-drive transmission ensures you get the same level of power you'd expect from a gas-powered model and oversized spindle motors keep the blades from slowing down when the machine hits thick grass.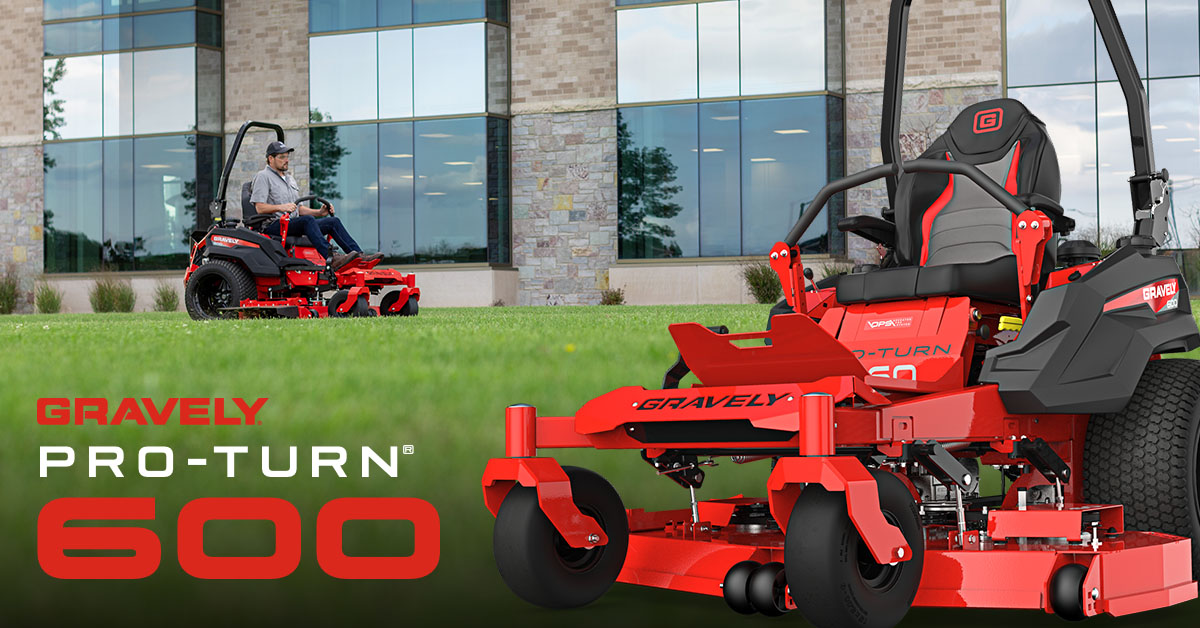 The Pro-Turn 600 lets commercial operators cut more lawns in a day and get home in less pain.

We've added the Operator Pod System which isolates the driver from the machine. Top-of-the-line high-back seats make the user feel like they're in the machine instead of on the machine. The new system will give your landscapers comfort all day.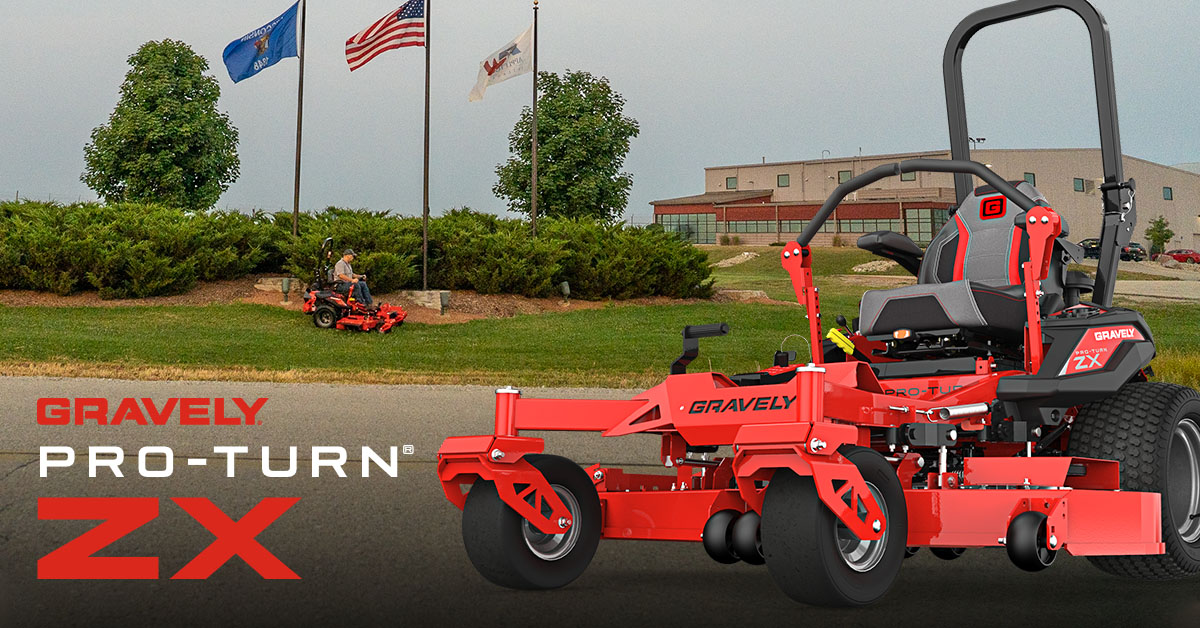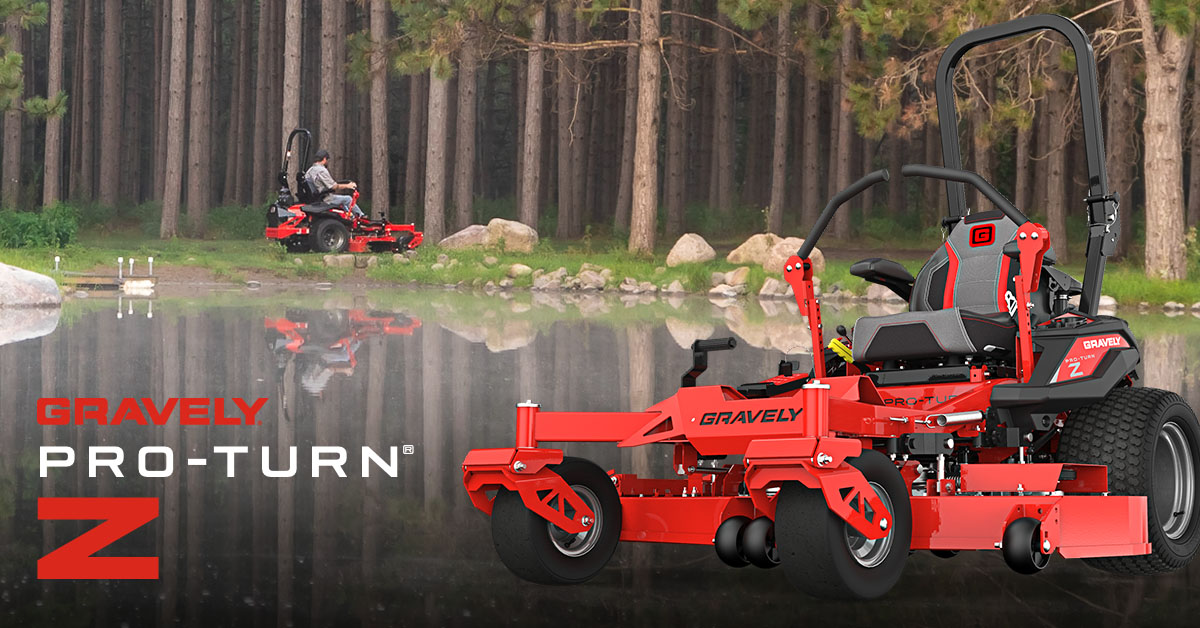 The Pro-Turn Z and Pro-Turn ZX deliver the performance you expect from Gravely at a lower price point. Suspension forks absorb impacts, improve the ride and reduce fatigue while high back seats keep you comfortable all day.

Fabricated decks feature a reinforced leading edge for better grass dispersion and a unique, tubular frame brings a higher level of durability and hillside stability. These mowers are made to outperform the competition and put every penny to work.