15 Years, One Brand
02/10/2016
Brian Mascari has been at the helm of Mascari Lawn and Landscape for nearly 15 years. Based in Terra Haute, Ind., Mascari and his crews provide affordable and professional landscape design, as well as expert landscape installation to more than 200 residential and commercial properties.
And, they've been using Gravely since the inception of their business.
"We started running Gravely equipment about 15 years ago because we wanted to differentiate ourselves from our competitors who were running Dixie Chopper and other brands," Mascari said. "We bought our first mowers from Jamey at Smith's Small Engines in Terra Haute, and he's been really good to us."
Fifteen years later, Mascari is still happy with his decision. Above all else, he says that the quality of Gravely's products is what keeps him coming back year after year.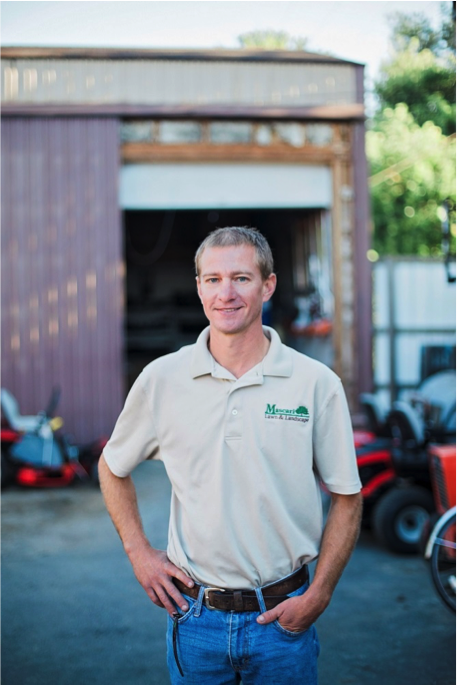 "We run Gravely because of the quality. They're built to last — our workers are pretty hard on them, but the decks stand up to a beating," Mascari said. "One of my favorite things about these machines is the quality of the striping they do. They're comfortable to ride and easy to maneuver, and the variety of deck sizes offered is perfect for the many different yard types that we manage."
To Mascari, his relationship with his dealer is one of the most important factors in his decision to continuously purchase Gravely equipment.
"Jamey and his mechanics always get us in and out really quickly because they understand that downtime really hurts us. If for some reason they can't make a quick fix, they always have a loaner unit, which is a huge help to our business.
As a way to help ensure that downtime doesn't affect the thousands of crews running Gravely equipment, the Gravely Assurance Program (GAP), which was launched in 2012, provides dealers with loaner units that can be given to landscape contractors while their equipment is being fixed.
"The GAP program is great. It's very important because we'd be sitting at our shop if we didn't have access to it. When you're in this business, even losing a day can be really detrimental, so it's a huge win for us to be able to depend on that when we need it."
In addition to the support Mascari receives from his dealer, he says Gravely's customer service team is another key reason that he has stayed with the company throughout the years.
"Gravely's customer service is also top-notch. When we first started using Gravely, we were pretty much the only company around here using them. Nowadays, I'm seeing more and more commercial landscaping companies running them, and I think that's a true testament to the way they're built, plus the quality of the customer service that they put behind them."