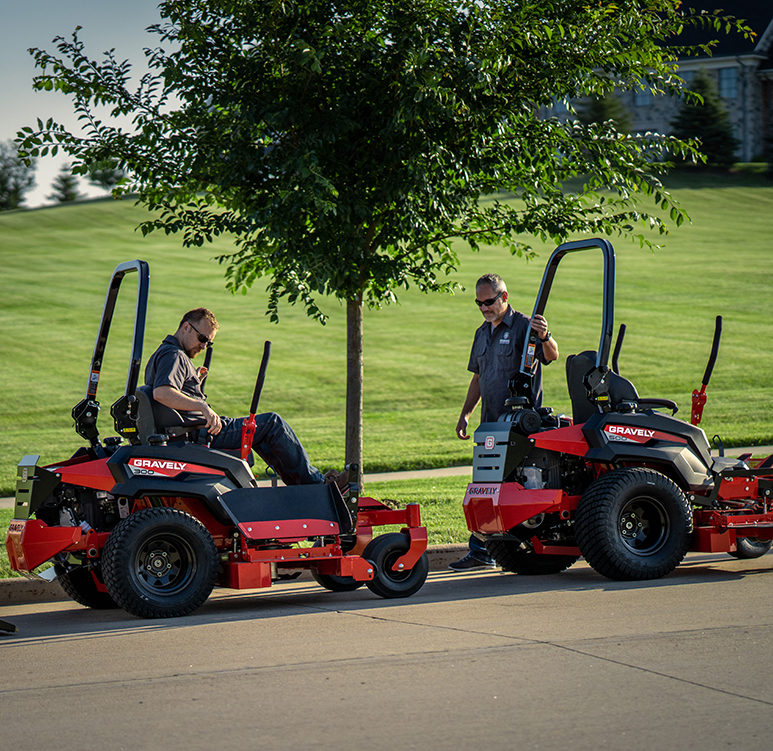 Gravely Fleet Pricing Means Business
Up to 18% discount off of MSRP* for Landscape Contractors
Professional Landscape Contractors can receive up to a 18% discount off of MSRP* on a wide selection of commercial lawn equipment.
All you need to do is select the equipment you need to manage and grow your business, then head home knowing you got each machine at a great price. Guaranteed.
Spending less to get a lot more is just good business.
Contact your local Gravely dealer for more information on fleet pricing terms and to find out which finance offers are available to you.