Designing the Next Generation of Gravely
02/25/2016
In celebration of its 100th anniversary in 2016, Gravely has refreshed and added to​ its product lineup​​.​​ The industrial design department at Gravely was challenged with the task of refreshing the brand's lineup visually, while also​ integrating a number of ergonomic enhancements and ease-of-use updates.
We spoke with Gravely Industrial Design Manager John Adams to get a glimpse into what it took to bring the new look of Gravely to the marketplace.
Gravely: Refreshing the Gravely brand was a company-wide effort that has spanned the course of several years. Describe what your department's role was in helping update the look and feel of our new machines.
Adams: The industrial design department is responsible for the overall look and feel of our products. We look at everything from the placement of our logo, to the shape of the vehicle, to its ergonomics. We ensure that the user experience matches the way the machine looks and the manner in which the brand is represented on that piece of equipment.
One thing that we wanted to do is make sure we asked the question, "Why do we stand out?" There are so many companies out there that make commercial-style equipment, but we found that as a brand and as a company, we stand out with our dedication to customers, and with the quality and reliability of the strength we put into our machines.
Gravely: Based off of your conversations with our end users, why is this update so important to our customers?
Adams: We knew that it was critical to bring not only the right feature set to market, but also the right look and feel of the product that resonated with the end customer — not just because we wanted it to look cool, but because this is what these guys do for a living.
Gravely: How did the project start?
Adams: We actually went to Atlanta and Chicago to meet with a bunch of landscapers. We asked them not only how we should build this thing, but also about what type of look they would prefer. We wanted to know what type of look they wanted to embody their businesses. We listened to our customers, and they told us what they thought would best represent their businesses when they're out there doing their job.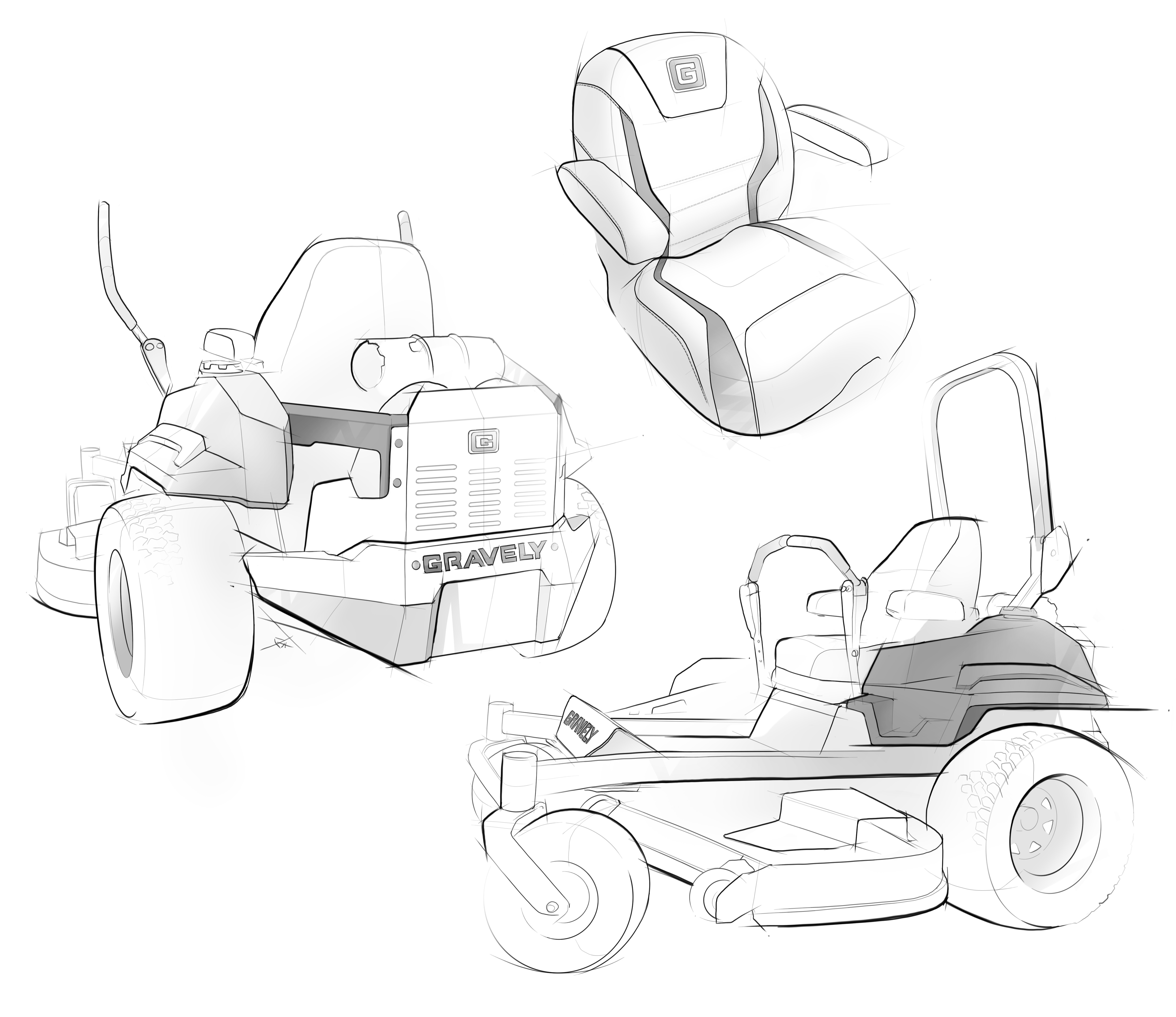 Gravely: Describe some of the functional improvements your team was responsible for that landscapers will see in Gravely's new product lineup.
Adams: What we heard from our landscapers was, "We need heavy duty, not heavy." This means that they want performance products, not military tanks. So what we've done is allowed the machine to keep that same level of heavy-duty performance but look lighter and faster.
We've heard from multiple landscapers in the past that some clients won't let them ride their big machines on their lawn because it looks like it's going to destroy the lawn. If the machine can look light, nimble, and like it's not going to tear things up and damage the property, that allows the landscaper to be more productive.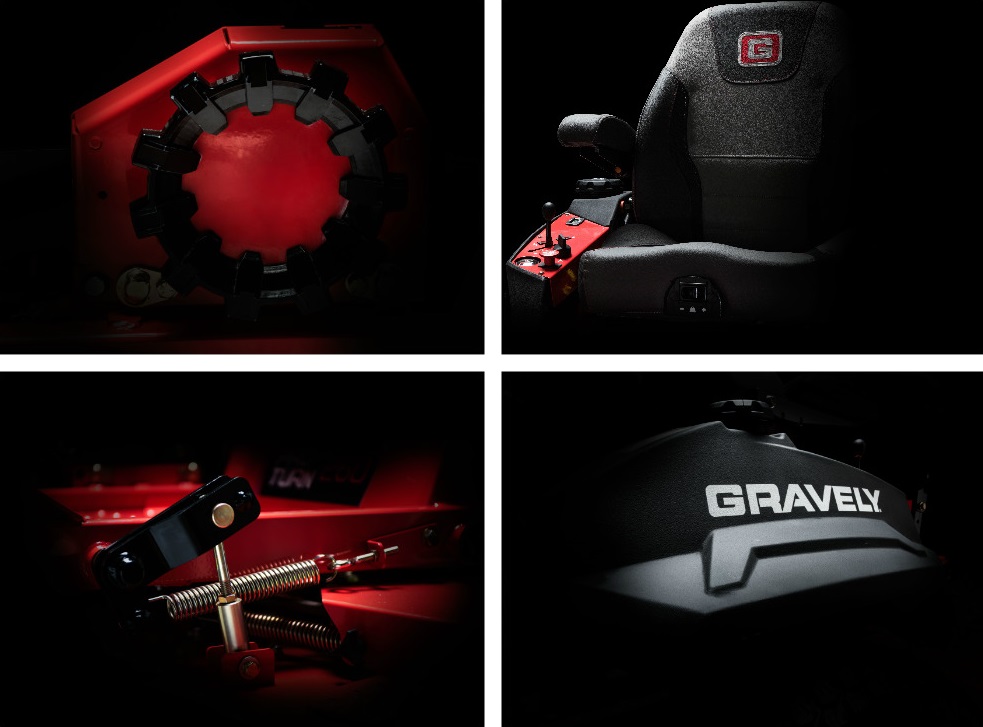 Gravely: What are some of the new visual cues that we will see carried throughout the Gravely product line?
Adams: On all of our units moving forward, we're going to see that new logo and badge loud and clear. For the logo itself, we didn't want just a decal or something that was domed or covered up. It's actually real brushed and stamped metal. We wanted to make sure that our customers know how much we care about our product by representing that in the execution of our machines.
We also know our customers don't want basic pieces of machine. They don't need a big box with a bunch of chiseled lightning bolts on it. We want to give them something that feels dynamic, automotive and high quality. When we take crisp, chiseled features along with bowed surfaces, we're able to deliver products that work dynamically with the shape of the vehicle, but don't feel as basic as they would otherwise. We don't have to make this extremely complicated. It's a commercial machine. We want an aesthetic that is built for work, made for work and shows that the operator came to do work.
We've designed a professional look for professionals, designed with purpose from nose to back.