Inventing the Motor Plow
03/01/2016
As early as 1911, Gravely had been tinkering with a power-driven push plow. He and his large family of five children had nearly two acres of land and a large garden to supplement their food bill.
It was while Gravely worked in his own garden that he realized there ought to be an easier way to cultivate it, other than with just the hand-push plow. So, using his creative mind and energetic drive, Gravely began working with an Indian motorcycle and his own push plow. In effect, he made a motorized plow, which he rigged up on a tractor wheel with belts.
On that first tractor, the engine and flywheel were on one side, and the gears were on the other. Gravely saw the potential in his invention and continued working on it to make improvements. He had a dream — to build a tractor that would revolutionize gardening and lawn maintenance for the homeowner.
Gravely was quite adept at making complex drawings of gears, wheels and the like — things he conceived in his mind and for his new invention. It was in the basement and the kitchen of his home that the basic, early Gravely tractor was transformed from an idea into a working reality.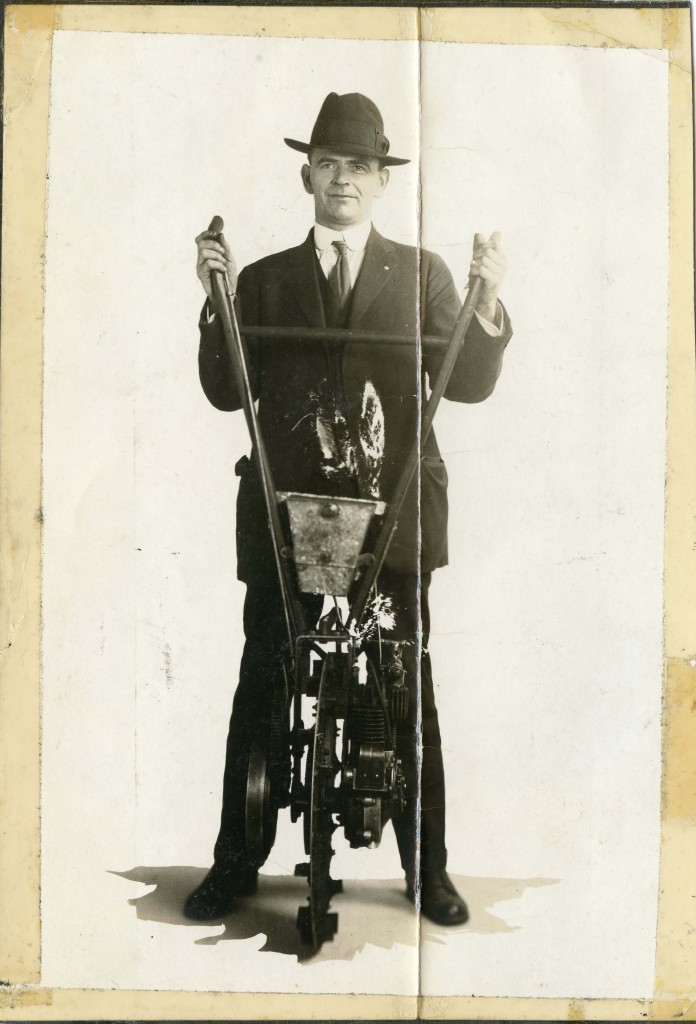 Benjamin Gravely with his Model D
When friends and neighbors got a look at Gravely's plow, they were impressed. A friend who owned a machine shop in the area offered to let Gravely build some of his tractors there.
It was in the machine shop that Gravely designed his engine. The crank shaft went through the hub of the wheel, so the weight of the piston and crankcase was on one side, and the reduction gear drive was on the other. Those modifications led Gravely to build six or seven of the first tractors, which weighed about 190 pounds each. During this time, Gravely also developed several new commercial tools for his engine and drivetrain.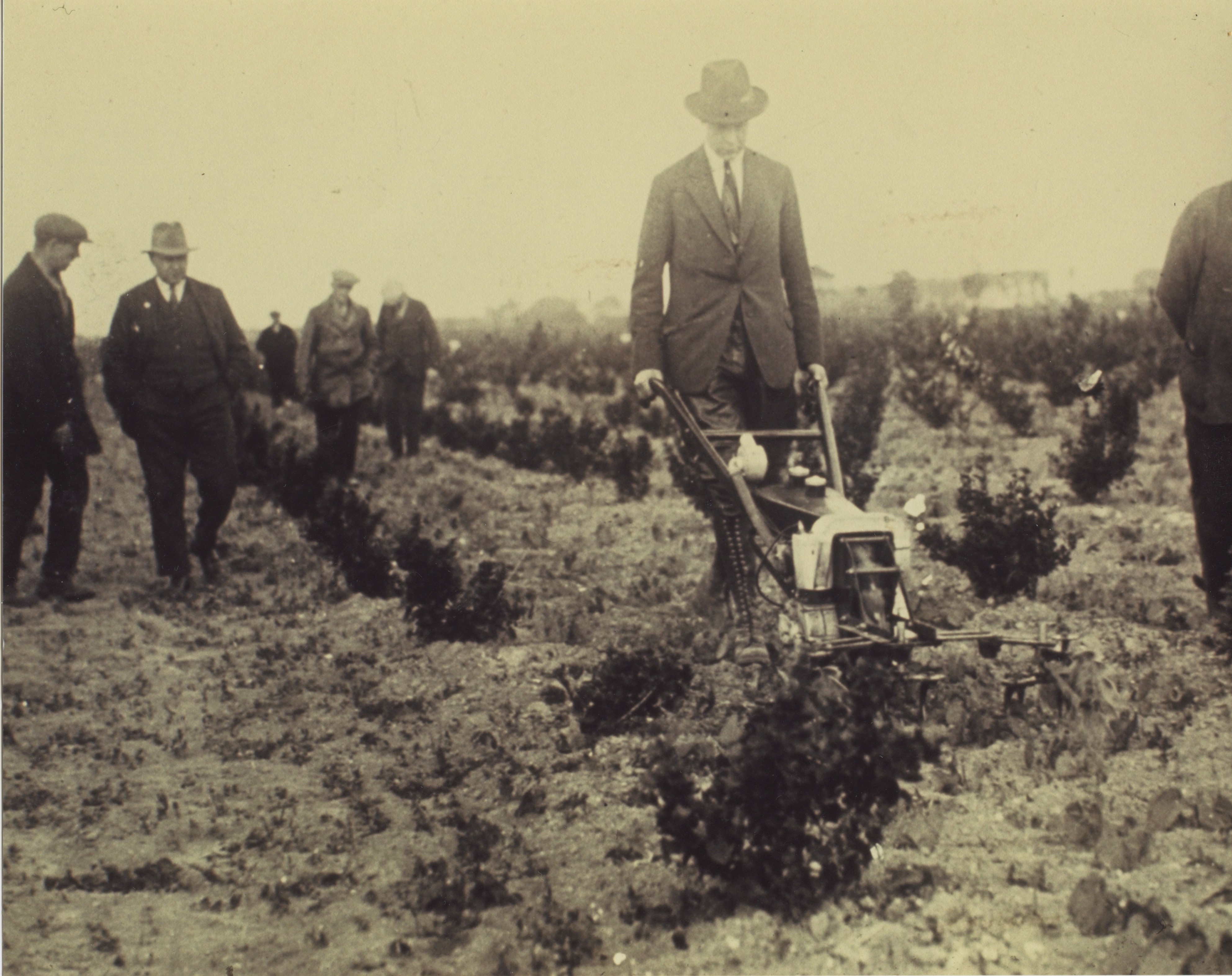 Benjamin Gravely's motor plow is an iconic part of the Gravely brand that set off a spark in the outdoor power equipment industry. From that simple 190-pound motor plow grew an entire lineup of products that to this day carry an impressive reputation of reliability, innovation and durability.