Man's Passion Lives on Through the Gravely Museum
01/16/2017
When Robert (Bob) Locke purchased his Gravely mower in 1971, his friends and neighbors teased him for what some considered an extravagant purchase. When asked "Are you going to drive that thing to work?" he simply replied, "You just wait. This mower will be running long after yours. In fact, I bet you'll have to buy three or four before this one gives out." Then, his son Larry recalls, Bob would occasionally ride on over to cut his neighbor's yards – perhaps a little "I told you so" attached to the smile on his face.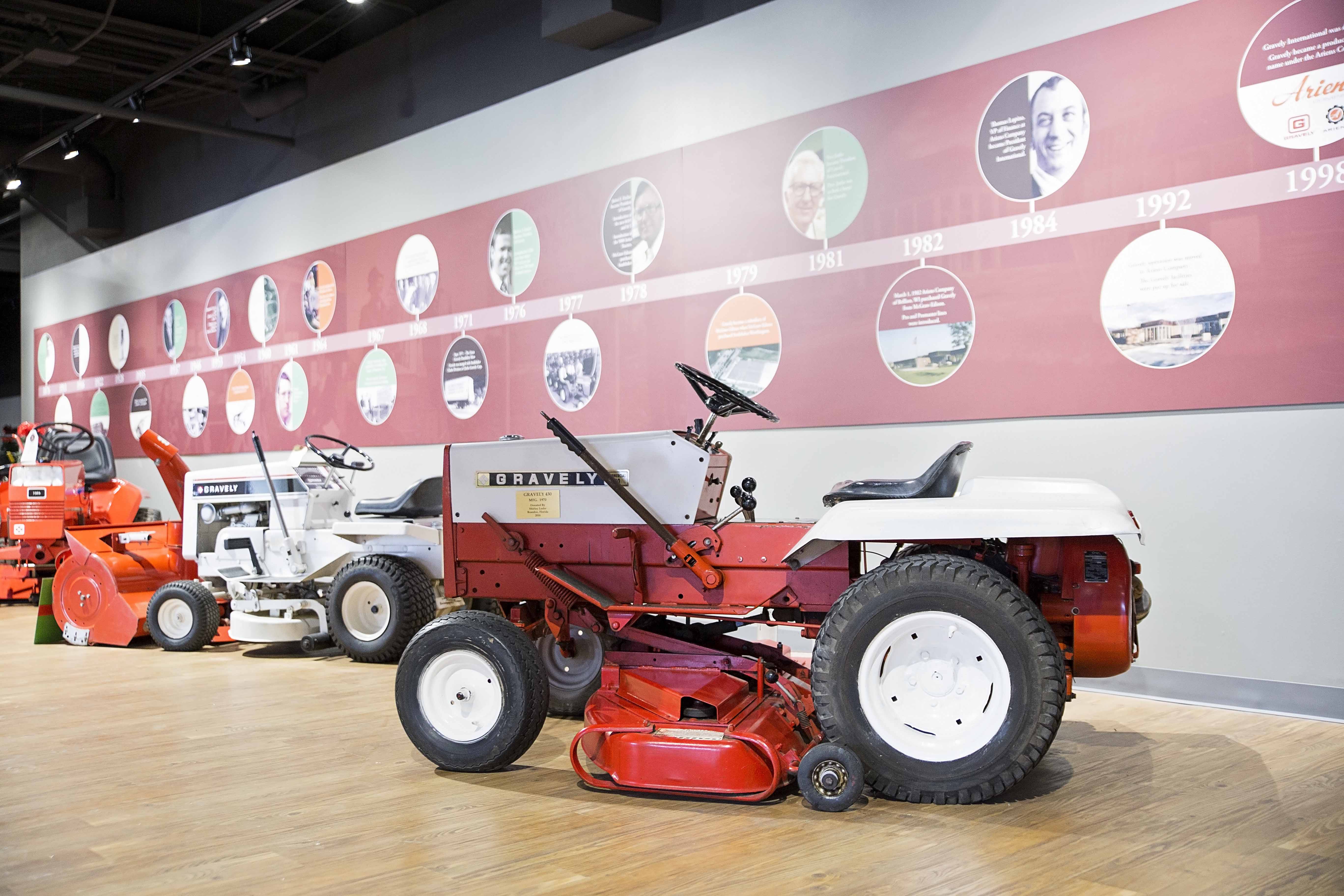 Bob was truly passionate about that mower, and when he got cancer and started going through treatments he'd often spend hours out in the garage working on the mower, cleaning it up and tinkering to keep his mind off how sick he felt. With the help of his two sons, he located a new coil for the mower, which was then more than three decades old, and got it running. Larry notes, "He was so happy he wanted a trailer to put it on so he could show it off."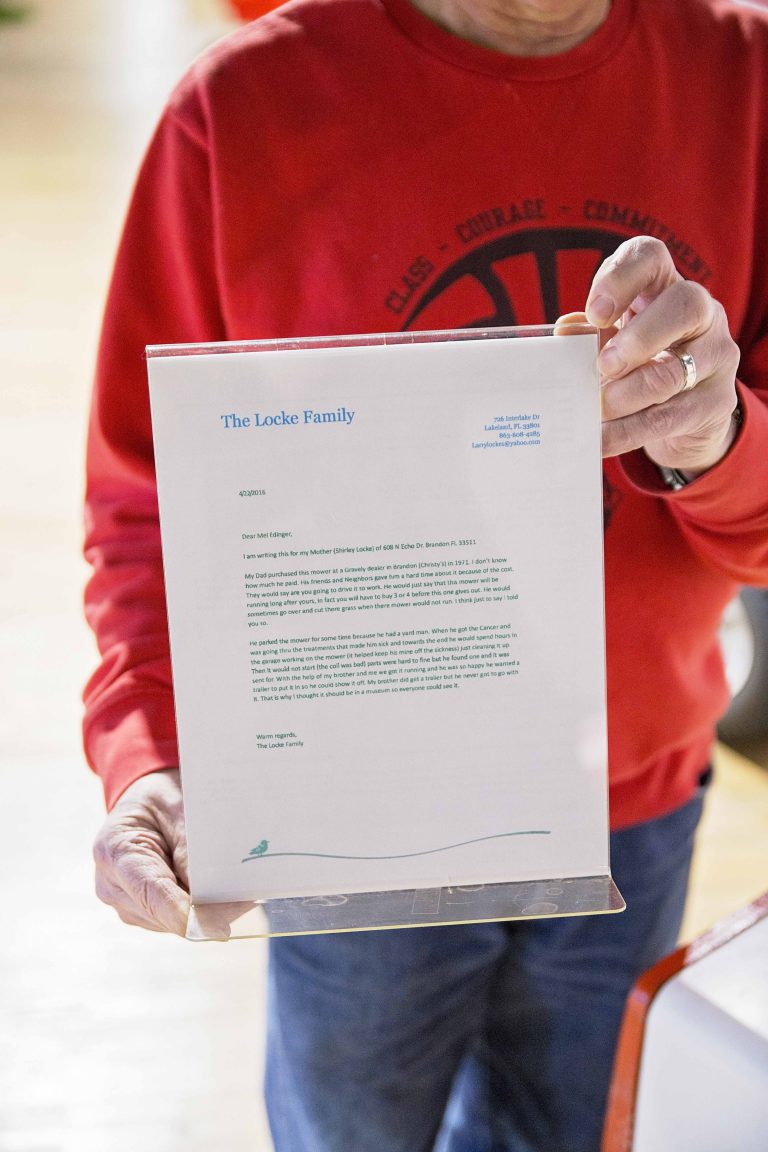 After Bob passed away in 2012, the family even located the original sales receipt and brochure. That's when his wife got an idea: The trailer and Bob's passion could live on at the Gravely Museum.
The family contacted Mel Edinger, and together they came up with a plan to ship the mower from Florida to Wisconsin. The Gravely team is currently making a few small repairs, and they hope to have it on display later this year. On behalf of Gravely and all our museum visitors, we're incredibly grateful to the Locke family.