A Gravely Dealer Since 2001
03/03/2016
Jamey Smith of Smith's Small Engine in Terra Haute, Ind., knows the importance of having good business relationships. When he took over his store's ownership in 2001, he wanted to make sure that his equipment vendors were on good terms with his employees, and that they had similar core values.
"We've been a Gravely dealer since 2001, and it's been a fantastic experience," Smith said. "I think it's possibly the best company I could have gotten with."
Smith said he made the decision to switch over to being a Gravely dealer almost immediately when he took ownership of the shop.
"Our store has carried a few other brands in the past," Smith said. "It just so happened that the Gravely line became available when I took the company over. I actually had a number of customers telling me that I should look into Gravely, so I called our local rep and the rest is history. We have taken on other brands since then, in addition to Gravely, but nothing has really worked out as well, so I've gone exclusively Gravely."
While Smith thinks the quality of the Gravely lineup is top-notch, he places more value on the way he is treated by the manufacturer.
"When I look at taking on a new brand, I'm always going to look at the company itself over the product," Smith said. "There are a lot of good mowers out there, so I feel like it's more important to see how the company treats you as a dealer. We've dealt with a lot of other companies, and Ariens Company, Gravely's parent company, has always treated us better than the competition. I like dealing directly with the manufacturer's employees versus working with distributor representatives, and I like that it's a family-owned business because they treat you better than a large corporation would."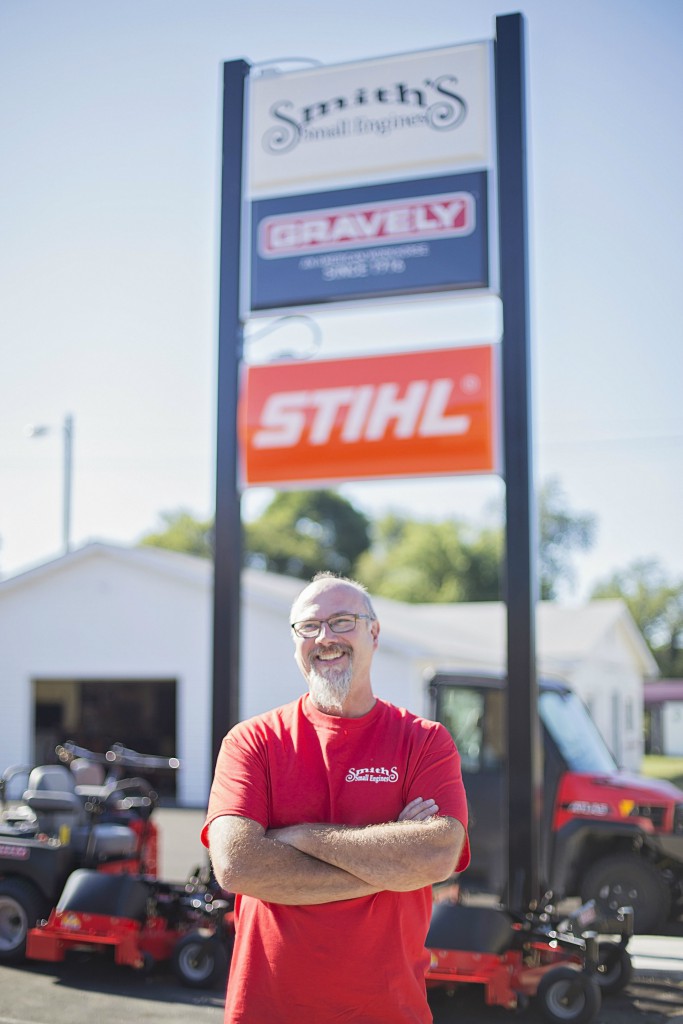 Specifically, Smith said that he's always been impressed with the way that Ariens Company has handled its warranty claims. Turns out that many others think the same. In a 2015 Green Industry Pros survey, Gravely was ranked number one amongst outdoor power equipment manufacturers for both warranty policies and warranty reimbursements.
"It's important to look at how your manufacturer historically has dealt with warranties," Smith said. "In my experience, I've found that Ariens Company really takes care of its dealers when it comes to warranty claims. If there's anything that's disputed or unclear, they almost always take care of it, which I feel is the right thing to do."
Since Smith has taken ownership, Smith's Small Engine has a bright future.
"We've been really pleased with our decision to exclusively carry Gravely products," Smith said, "They're a great brand, and we're happy to work with them."