Outdoor Power Equipment
03/03/2016
Outdoor Power Equipment, a lawn and garden division of W.B. Clements Inc., opened its doors in Roanoke, Va., in 1937.
The company began as an auto parts wholesaler, but it later established divisions for small engines and outdoor power equipment.
Paul Moock, owner of Outdoor Power Equipment, said that they decided to start selling Gravely 14 years ago due to its strong brand presence in the outdoor power equipment market. Moock attributes part of that strong presence to the fact that Gravely has been in the market for so long.
"I think it's the Gravely tradition. It's amazing how many people tell us their grandfather had a Gravely, and they remember it from their childhood," Moock said. "They associate the Gravely name with quality."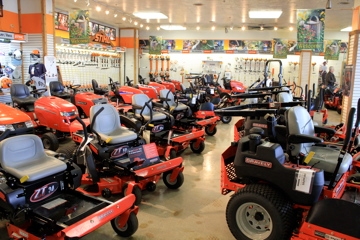 Moock said the success of the Gravely brand also comes from the quality of its products. From the two-wheel tractor to the Pro-Turn® series, Moock said Gravely products stand out from other brands.
The fact that Gravely has been around for 100 years, Moock said, is a strong testament to the brand.
"Not that many companies are around for 100 years," Moock said. "It means (Gravely) has, and continues to, do something right. They're building quality machines at a fair price."