Using Gravely for Quality and Performance
03/30/2016
Cardinal Landscaping started out as many small businesses do, with a simple idea and a lot of passion. In the early 1990s, Tony Moore, a college student at Ohio State University, started a small tree care service as a way to make some extra money. Once he graduated with his Bachelor's of Science in Agriculture, Moore began mowing and performing lawn care, in addition to continuing his tree service. And, in 1994, Cardinal Landscaping was formed.
"Tony is the owner of Cardinal Landscaping and Tree Service, and he is my son-in-law," said Jim Trammel. "About eight years ago after I retired, he asked me if I would come on board to help oversee some of the maintenance aspects of the business, and I was more than happy to. Maintenance was in my background — I have more than 39 years of experience working with equipment like this, so it was a no-brainer for me."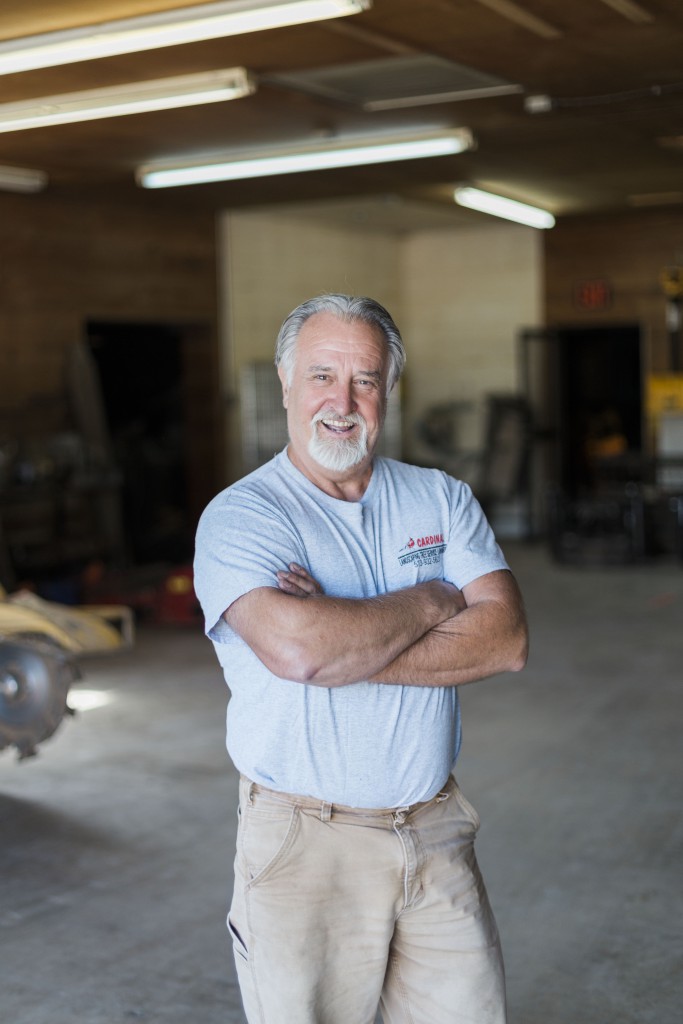 More than 20 years later, Trammel says that the business continues to grow.
"Today, we maintain about 230 properties per week, with three crews dedicated to mowing," Trammel said. "We have 34 employees now, along with a fleet of vehicles and other equipment that we use every day."
While Cardinal Landscaping has been in business for a more than two decades, the company only recently partnered with Gravely.
"We have always been in the area, and up until just a few years ago, we were doing business with a different dealer using a different mowing product," Trammel said. "However, after the relationship with our dealer, Buchanan's Power Equipment, developed, we started appreciating them more and more for two reasons. One, Gravely gave them a 31-horsepower lawnmower that we fell in love with and, two, Gravely supports Buchanan with a loaner program, which we use when we run into issues with our fleet."
Trammel cites Gravely's GAP (Gravely Assurance Program) as one of the most important and beneficial factors of their relationship with the manufacturer and their dealer.
"The Gravely GAP program is awesome because it keeps our crews out there working and being productive, which is invaluable to us as a business," Trammel said.
Cardinal Landscaping initially switched to Gravely because of the company's increased-horsepower engine offerings. Today, their crews run a variety of Gravely machines, from 36-inch to 60-inch zero-turns and Gravely's stand-on Pro-Stance® units.
"We purchased our first Gravely, a 60-inch rider, three years ago, strictly because Gravely offered a 31-horsepower engine. Prior to that purchase, some of our crew members were complaining about our mowers that have 25- to 27-horsepower engines. And while our decision was initially based on engine offerings, our crews have fallen in love with multiple aspects of the machines."
Today Cardinal Landscaping is still happy with their decision to switch and isn't looking back.
"Gravely has always had a great reputation in the farming and lawn care industries for having high-quality, heavy-duty machines, and we find that to be true," Trammel said. "Their machines have oversized bearings, nice-sized wheels and high cutting speeds. I honestly don't think their equipment has any weak points. They're industrial quality, they're heavy duty and they're very durable. We couldn't be happier."