Kelsey Houston and the Perfect Gravely Stripes
07/28/2016
For the past 100 years, Gravely has been full of pride regarding the quality of our equipment. When we find dealers and landscapers who share the same passion, we are excited to allow them to be an ambassador for our brand. Recently, we decided to sit down with one of our brand ambassadors, Kelsey Houston, to talk about his experience in the lawn care industry. For the past six years, Kelsey and the Kelso's Clippins Landscaping Team of Sedalia, Missouri have been featuring Gravely products due to the reliability and quality of the equipment.
"Gravely is awesome. It is all we run at my company, and so far I have no complaints," Houston said.
He also commented on the reliable customer service and excellent warranty Gravely prides itself on. In terms of the landscaping industry, Kelsey noted that one of the best aspects about the Gravely community is that everyone is very friendly and full of advice.
Purchased by his local Gravely dealer in Sedalia, Otten Small Engine, Kelsey's dream fleet includes a couple Pro-Turn 460s (his favorite machine), a Pro-Turn 216 model with a bagging system, and a Prostance 60. If he could invent a product in this dream fleet, the machine would include a cool drink holder.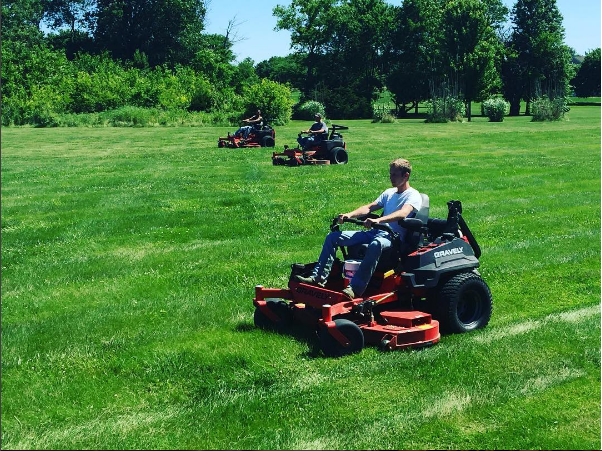 Kelsey Houston and his Gravely fleet
With the help of Gravely equipment, Kelsey and the Kelso's Clippins team have transformed their customers' lawns into a landscaper's paradise. Houston's work is regularly featured on our social media accounts because of his signature Gravely stripes and craftsmanship. Take a look at his work below, and make sure to follow his Instagram account (@kelseyhouston51) to see more of his work.