Then & Now: Two-Wheeled Tractor Production
02/09/2016
In 1968, production of the iconic Model L two-wheeled tractor began in Gravely's Clemmons, N.C., factory, ceasing production in Dunbar, W.Va. In celebration, the Clemmons team took a photo with the first Model L produced there, marking their place in Gravely history.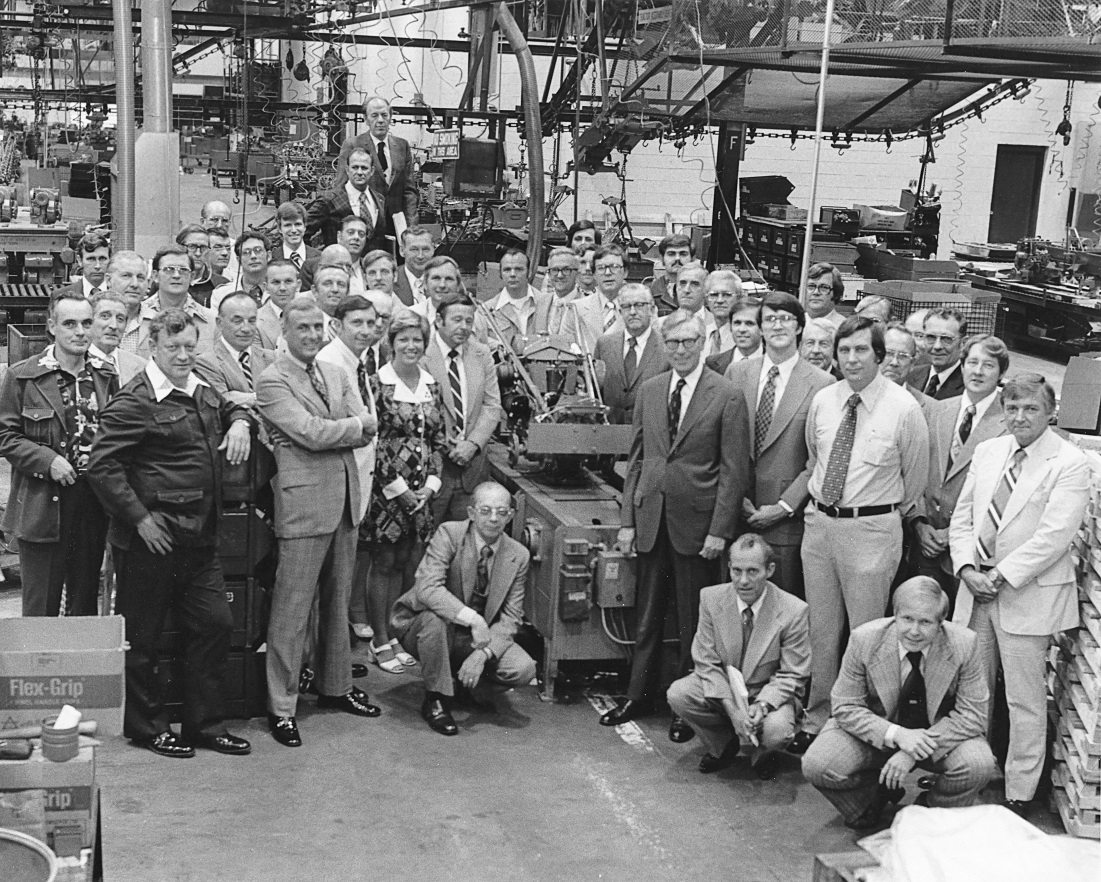 The first Model L produced in Clemmons, N.C., in 1968
Eleven years after Gravely stopped producing the two-wheeled tractor, production of the Pro-QXT™ Tractor — Gravely's reinvention of the iconic machine — began in Auburn, Neb. Much like their Clemmons counterparts, the Auburn team took a photo of the first Pro-QXT Tractor coming off of its assembly lines, replicating the original photo.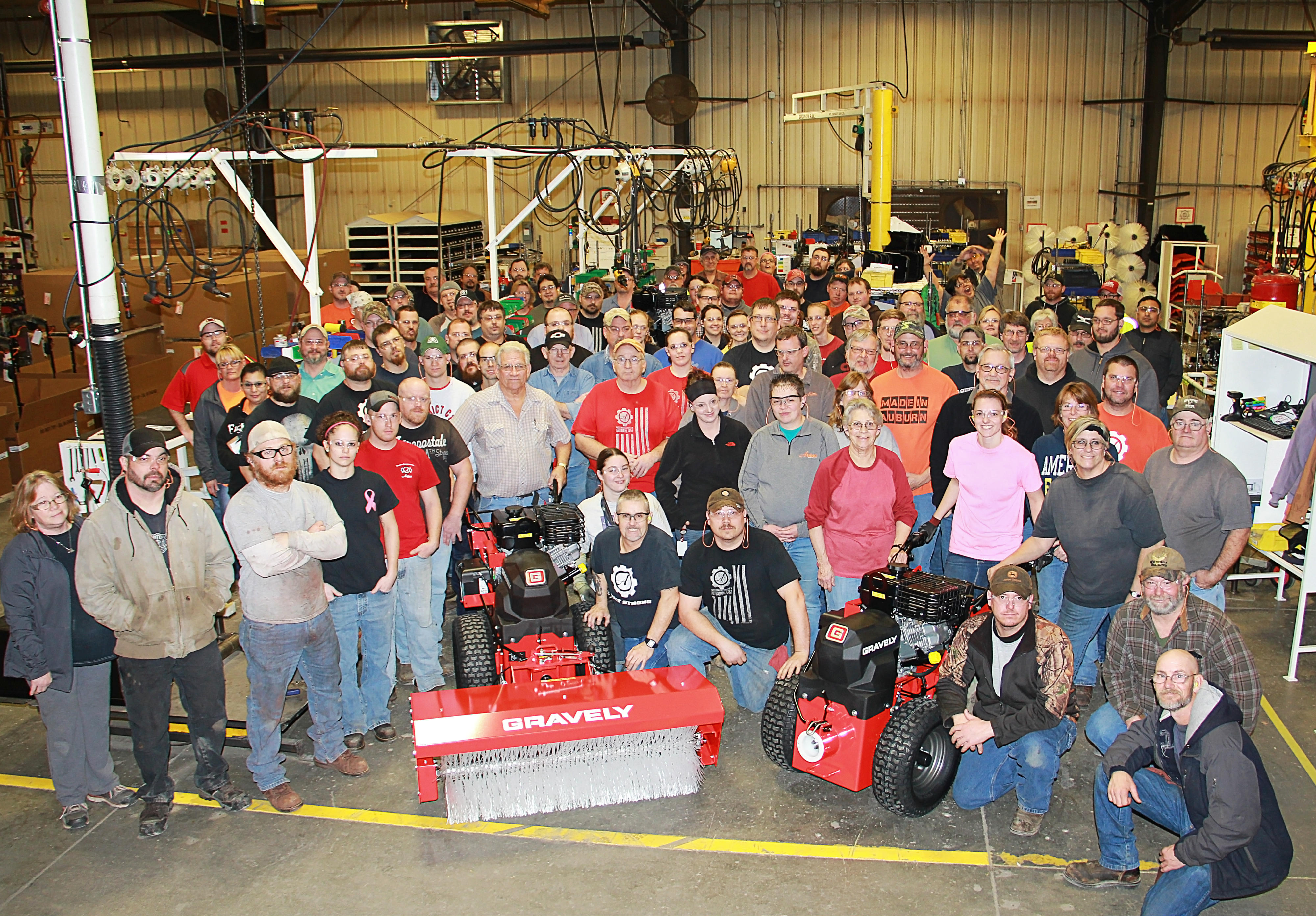 The first Pro-QXT™ Tractor produced in Auburn, Neb., in 2015
Although 48 years, more than 900 miles and a generation separates the two teams, they're connected through their photos and the place they hold in Gravely history.
To learn more about the new two-wheeled tractor, visit the Pro-QXT Tractor product page.