AriensCo COO Opens Up About AXIS™
Culture and Customers: Big Reasons Ariens COO, Larry Weyers, Went Forward with Gravely Compact Utility Loader
Earlier this year, AriensCo purchased Thomas Equipment from A-L Parts, Inc. in Beechwood, New Brunswick, Canada. The new endeavor for AriensCo means a new, recently announced line of compact utility loaders (CUL) going by the name AXIS for the Gravely brand. The new CUL line features diesel and gasoline options that come in track and wheel form.

To get a bit more into the back story of the new CUL, we had the opportunity to sit down with AriensCo President and COO, Larry Weyers, to take an inside look at the expanded Gravely line.

Could you talk about the AXIS, how you acquired Thomas Equipment and why it was a good fit for AriensCo?

L.W.: I think it was fortunate we were able to connect with Al Downey and Leon Butterfield from Thomas Equipment. I think they're kind of like our kind of people. They just get dirty. They roll up their sleeves. The roots of the company are like our roots at AriensCo.

Thomas Equipment has been around for 77 years. In 1969, they introduced the first hydrostatic drive skid steer loader. They built those skid steer loaders under different brand names, so their own brand name wasn't well-known nationwide at that time because they were building for other OEM manufacturers.

The biggest part for us is, where did the roots of the company come from? You're not just buying a product line or acquiring a product line. You're acquiring the roots and you're also acquiring the people. So, when I first had a chance to talk to Al and Leon, they're like a breath of fresh air. They're entrepreneurs. They had the ideas, they created a great product, and they did it themselves.

I think when you acquire a company, it's not about the product. Could we copy this product? Yes, we could have copied it and built it. We have the capacity, but it was more about the roots and the people. I think it's really backed by Al and Leon and the 77 years of history Thomas had in building this type of equipment.

The way I equate it is we manufacture zero turn mowers and snowblowers. When you build those for 80 to 100 years, you learn so much about every intricacy the customer is looking for - how they use it, the type of grass they cut (or how much snow they need to remove), the speed in which they want to cut different types of grasses across the U.S. – all that comes over years and years of different series of introductions.

We could've just copied the product, but you can't copy 70 years of understanding the customer.

The Thomas team truly fits with our core values. Be honest, be fair, keep your commitments, respect the individual and encourage intellectual curiosity.

There was a codename for this project, right? How did it get that name?

L.W.: Whenever we do a project like this, we normally do a white paper, which answers all the questions about cultural fit, distribution channel, the wins, the risks, etc., but after seeing the product, the codename was "Project Hercules."

Why "Hercules?" Well, when you get on one of these machines - which I recently ran one with a stump grinder on it - it's like a mini anvil. So, if you're a landscaper, and you're just starting out, and you've got a trailer you may have a Gravely or an Ariens mower. You're doing mowing, but now you want to do hardscape work. You're looking for something easy to run, durable and can work consistently. The beauty of these machines is they do all three.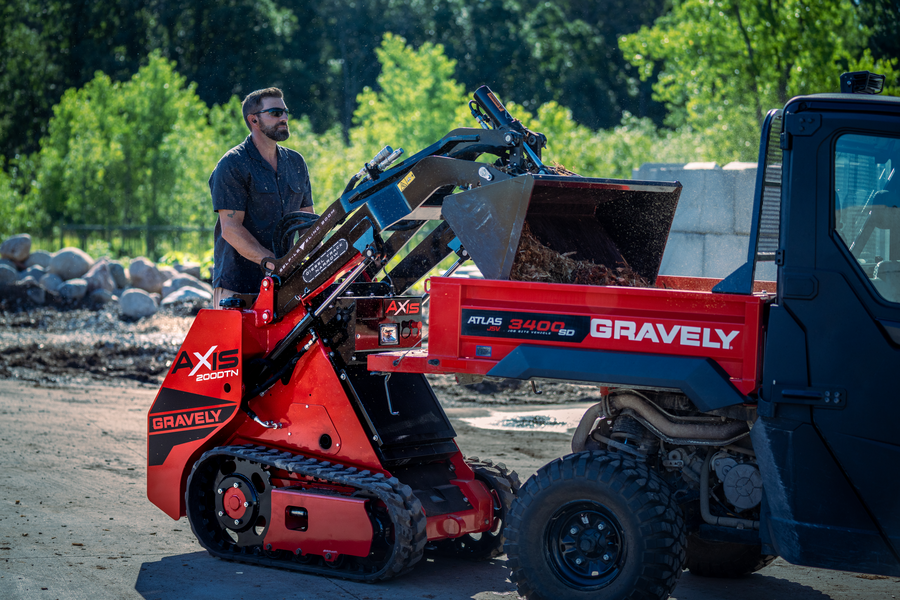 The other big part of this type of tool and the value we get from acquiring Thomas is the attachments you can run and its quick attach bracket. You can get a post hole digger. You can get all that stuff on it. This type of product opens a rental market for our dealers.

All in all, I would say the project was adequately named "Project Hercules" because these are like little Hercules running around.

Fayetteville, Tennessee will become home to AXIS manufacturing, but they're currently being built in Canada. Can you explain the move to the U.S.?

L.W.: I think with the plant expansion in Tennessee, which is 600 thousand plus square feet, it gives us a great landing spot, with all the new technology, to be able to build more of these, more efficiently than the guys could do in Canada. It's just the volume of demand and production.

We're installing lasers right now at the Tennessee plant. Additionally, all the equipment in there will be new except for two pieces. Lasers, robotics, welding, paint lines, conveyor systems - all that's going in brand new. The advantage we have with the transition is the building we're going into, we redid it, but it's empty. This is a blank sheet of paper.

The other big advantage is we have the facility in Canada that's building these units now. Our manufacturing engineering group has been up there many times working with them. That allows us to garner all that information and, more than likely, build in both locations for a period until we feel confident enough in our transition plan.

With other established compact utility loaders in the market, why choose the new Gravely AXIS?

L.W.: There's two factors there. A lot of the CULs out there keep getting bigger and bigger. All these other manufacturers are growing to where these machines are so big. It's a race to see who can be the biggest. I think they kind of lost sight. They're kind of courting the big, big companies. They're getting somewhat more complex, and the nice thing about the AXIS for an end user, dealer, and consumer, is it's like an anvil. I mean, it's got a self-leveling motor that others don't have, as well as the high/low flow control, track machines, rubber tire machines, diesel machines and gas machines. There's a whole offering there.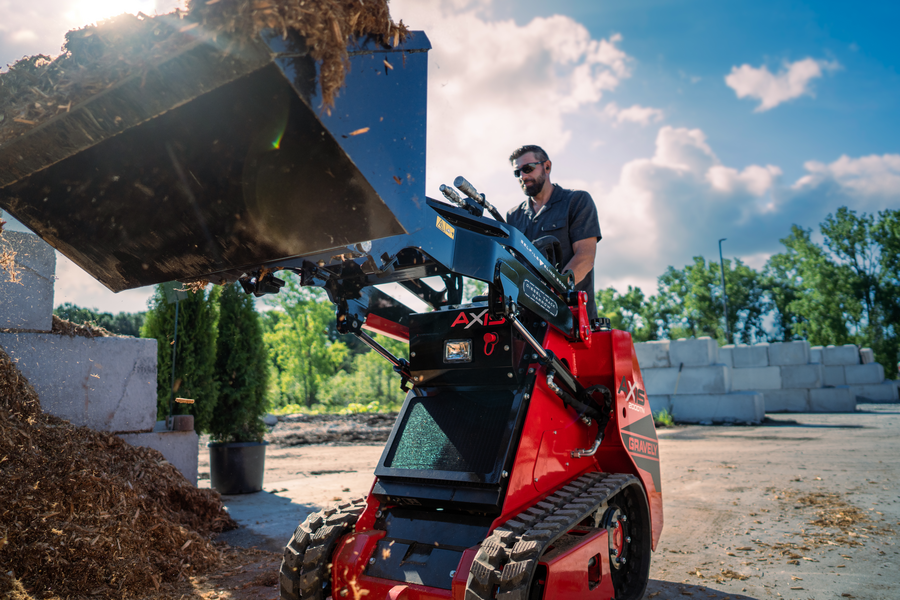 We know that at many of our Gravely dealers, the customer is coming in and buying Gravely zero turns and our equipment. We have a thousand dealers out there and most of them do not have access to this type of product for their customers. Now, they can bring this product in along with our other products and it's easier for the customer.

Get more of an inside look at the new Gravely AXIS - check out the extended interview with AriensCo President and COO, Larry Weyers, here.