Lawn Talk: Dennis' 7 Dees
Women in the green industry are very strong, hardworking, and inspirational. One of those being Paige Tisdale of Dennis' 7 Dees Landscaping and Garden Centers out of Portland, Oregon. The company has evolved into many different areas such as their garden centers, residential and commercial landscaping, residential and commercial maintenance and construction, as well as Tisdale's specialty, Urban Plantscapes.

"We handle all things plants in every facet," she said.

Tisdale was always fascinated with the green industry, specifically when it came to trends and what growers would produce for stores, but it wasn't until a networking event where she discovered the interior side of the industry, leading her to the career she has today.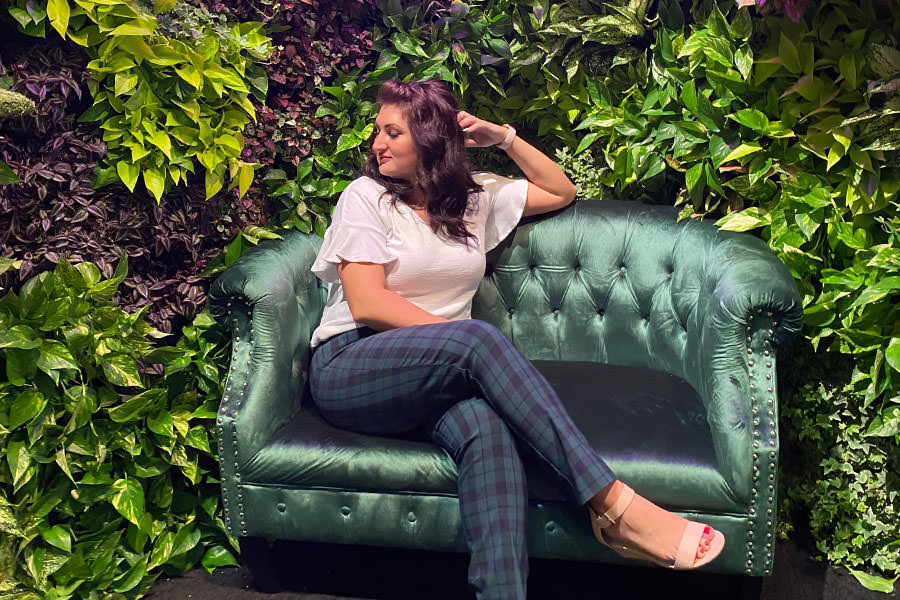 To dive in a bit deeper into what Urban Plantscapes does, they create and install plantscapes for commercial spaces with things like moss art and living plant walls. Tisdale explained that the plantscape side of the green industry continues to grow in popularity as more and more people learn about the benefits plants can have on their overall health. For example, having plants around can help increase focus, reduce stress, and improve air quality.

One of the more difficult areas of Tisdale's position with Business Development for Dennis' 7 Dees is keeping up with the latest trends. She explained that when it comes to plant trends, they're continuously changing at a fast pace. "You have to be watching. You have to be involved or you'll get left behind." One business she suggested to take a look at to keep up with some of those trends is LiveTrends Design Group who focuses on interior plant décor.

Tisdale shared how her passion for plants and for the industry stems from a past struggle with seasonal depression in college. During that time, she worked at a green house and noticed a significant change in her mental health.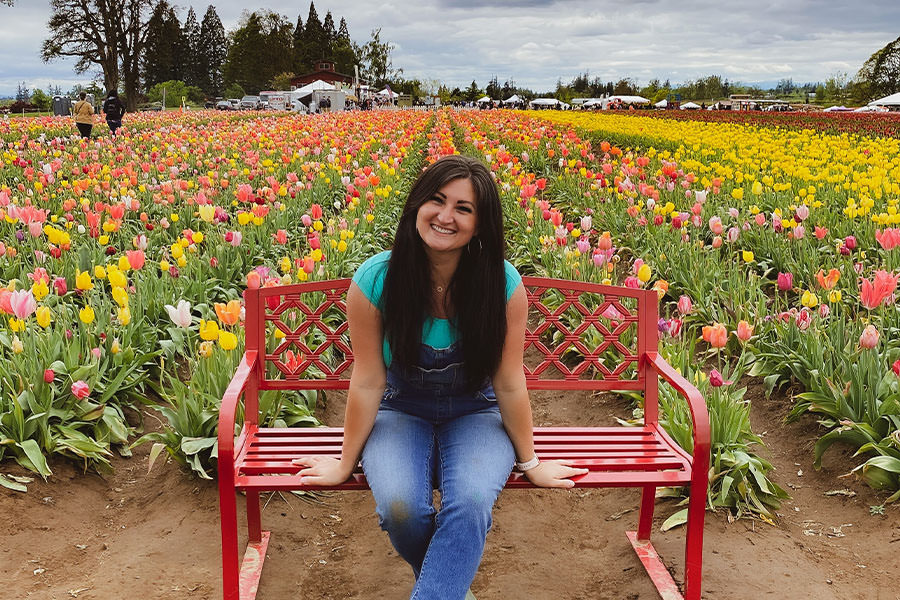 "While I worked in that green house, I didn't notice my seasonal depression at all. It disappeared," she explained. "That was so pivotal for me. Ever since then, I've had a huge passion to share what the power of plants can do for you."

Tisdale explained that for anyone interested in the green industry, be available. "There are so many groups out there. I encourage you to get involved locally or nationally," she said. "Being available to connect with other people is huge in any industry. The more people you get to know, the more things you get to learn."

If you have questions for Tisdale about Dennis' 7 Dees or her role in the green industry, you can always reach out to her directly on LinkedIn or through Urban Plantscapes social media channels. "I never turn people away. My mentors made a huge difference to me and I want to be able to pass that on to other people," she said. "Sharing knowledge is huge." She explained that any time she can help someone find the right path in the industry, she's all about it.

Check out the full video below where we dive into battery operated equipment and how Dennis' 7 Dees is moving forward with our electric mowers, the relationship between mental health and plants, along with some advice for others interested in getting into the green industry.