Gravely Participates in Largest Outdoor Power Equipment Tradeshow in U.S.
From Oct. 21-23 2015, Gravely participated in the annual Green Industry & Equipment Expo, the largest annual outdoor power equipment trade show in the United States, which is held at the Kentucky Exposition Center in Louisville, Ky.
The event attracted nearly 21,000 participants this year, including exhibitors, landscaping professionals, maintenance managers, dealers and retailers. Attendees had the opportunity to visit over 850 exhibits, both indoor and outdoor, featuring outdoor power equipment, lawn and garden products and a variety of related equipment.
The show spanned for three days, starting with Dealer Day, which gave dealers an exclusive first look at exhibitors' booths and products. Gravely kicked off Dealer Day with a press conference to unveil the newest additions to its product lineup and to celebrate its 100 year anniversary.
The additions included the newly redesigned Pro-Turn® 400 and Pro-Turn 200 zero-turn mowers; an updated version of its iconic two-wheeled tractor, the Pro-QXT™ Tractor; the ZT XL, a commercial-grade residential zero-turn mower; and accessory kits for its Atlas JSV™.
Throughout the show, Gravely held two giveaways for attendees. On Dealer Day, Gravely gave away three iPad Airs to dealers in attendance. On Friday, the last day of the show, Gravely held a second giveaway for landscape contractors. The winner had the option to choose either the new Pro-QXT Tractor or a Pro-Turn 200. Details on the winner will be announced soon.
Gravely had three booths at the show, one inside and two outside of the expo center. The inside booth gave attendees the opportunity to talk to the Gravely team about the features and benefits of the machines.
Attendees could also visit 120 demonstration booths outside. One of Gravely's outside booths featured a product demonstration area for the Pro-QXT Tractor, stand-on mowers, walk-behind mowers and zero-turn mowers. The other booth featured a track for the Atlas JSV, which allowed attendees to test the vehicle.
"When customers are looking into buying a product, they usually do their research first," said Ariens Company Atlas JSV Product Manager Miguel Arciniega. "When people get the chance to demo a product like the Atlas JSV, that demo can be a game-changer. When people feel the way the vehicle drives and handles, that's what sells it."
Gravely sponsored several portions of the show, including The National Association of Landscape Professional's (NALP) annual Breakfast with Champions. The event gathers contractors to network and discuss a variety of topics related to running a business.
In addition to the breakfast, Gravely sponsored attendee badges and buses that shuttled attendees from hotels to the expo center. Gravely co-sponsored signs and banners, the program guide, the GIE+EXPO mobile app, the dealer resource pavilion and a dealer keynote lunch.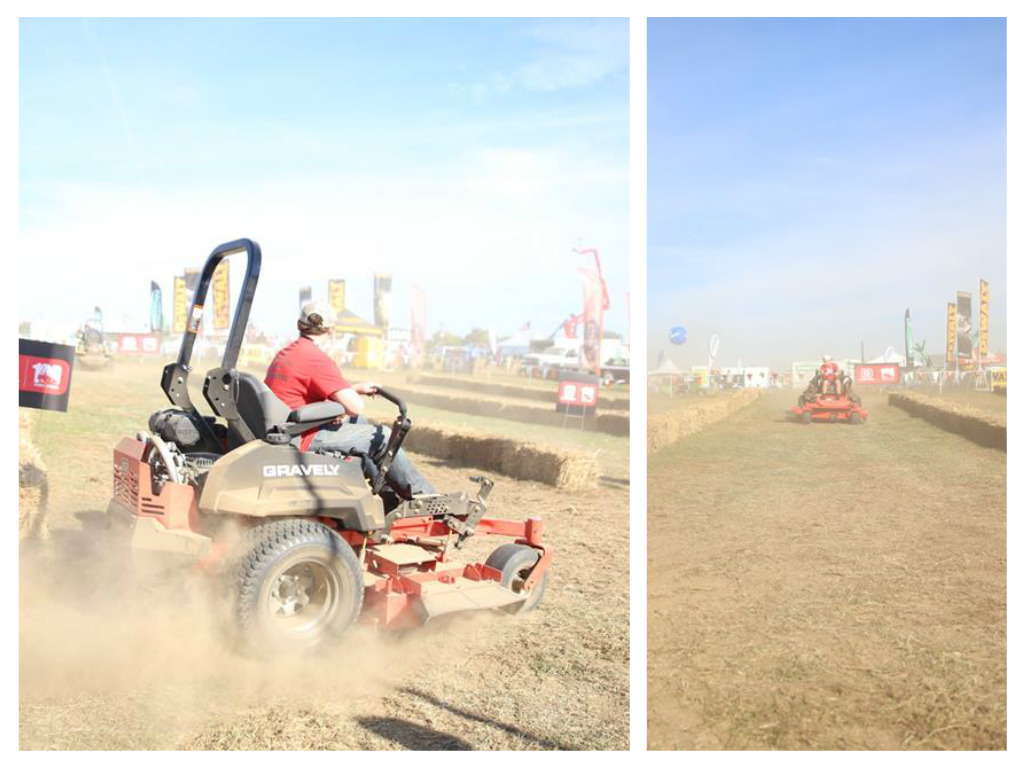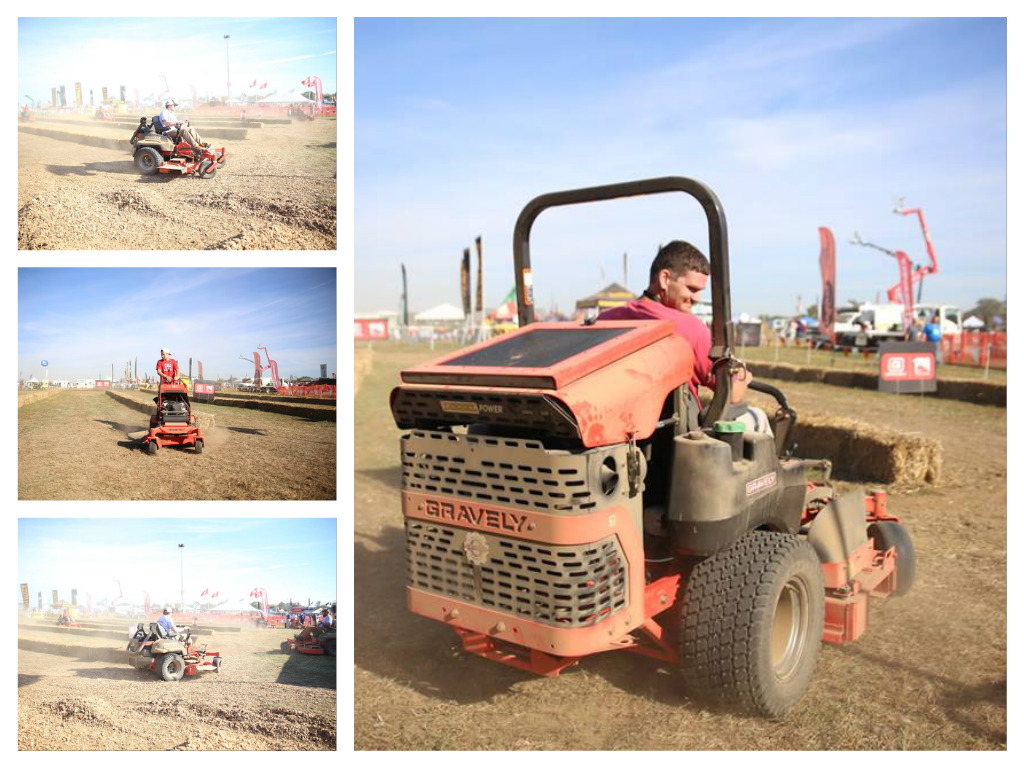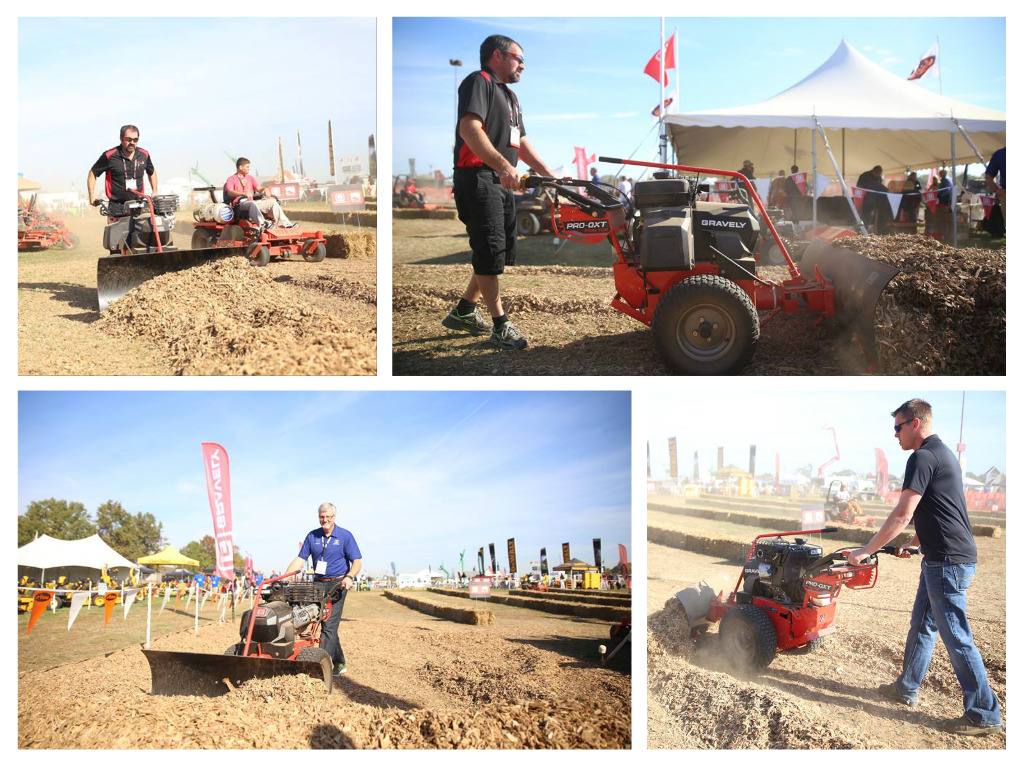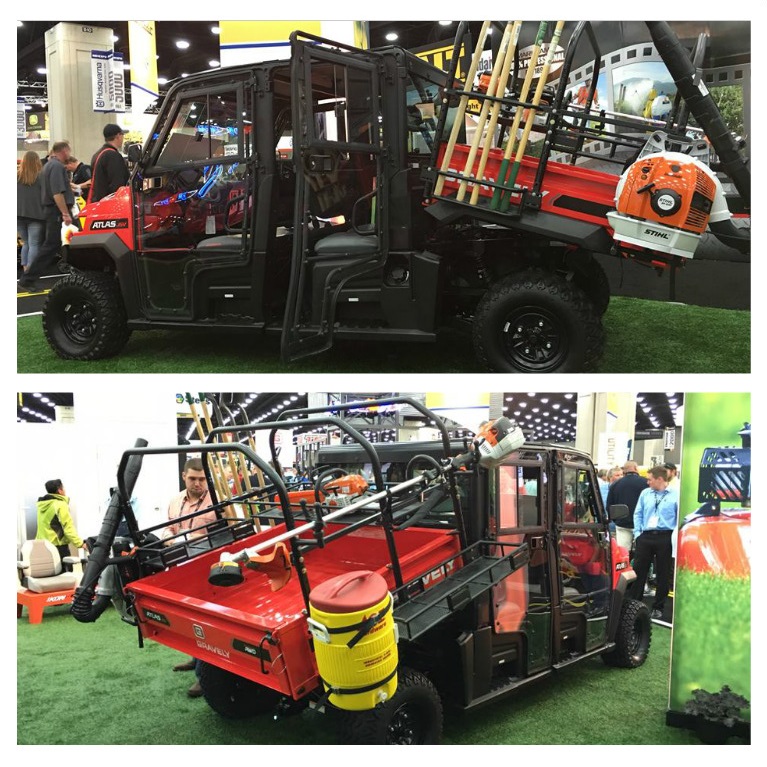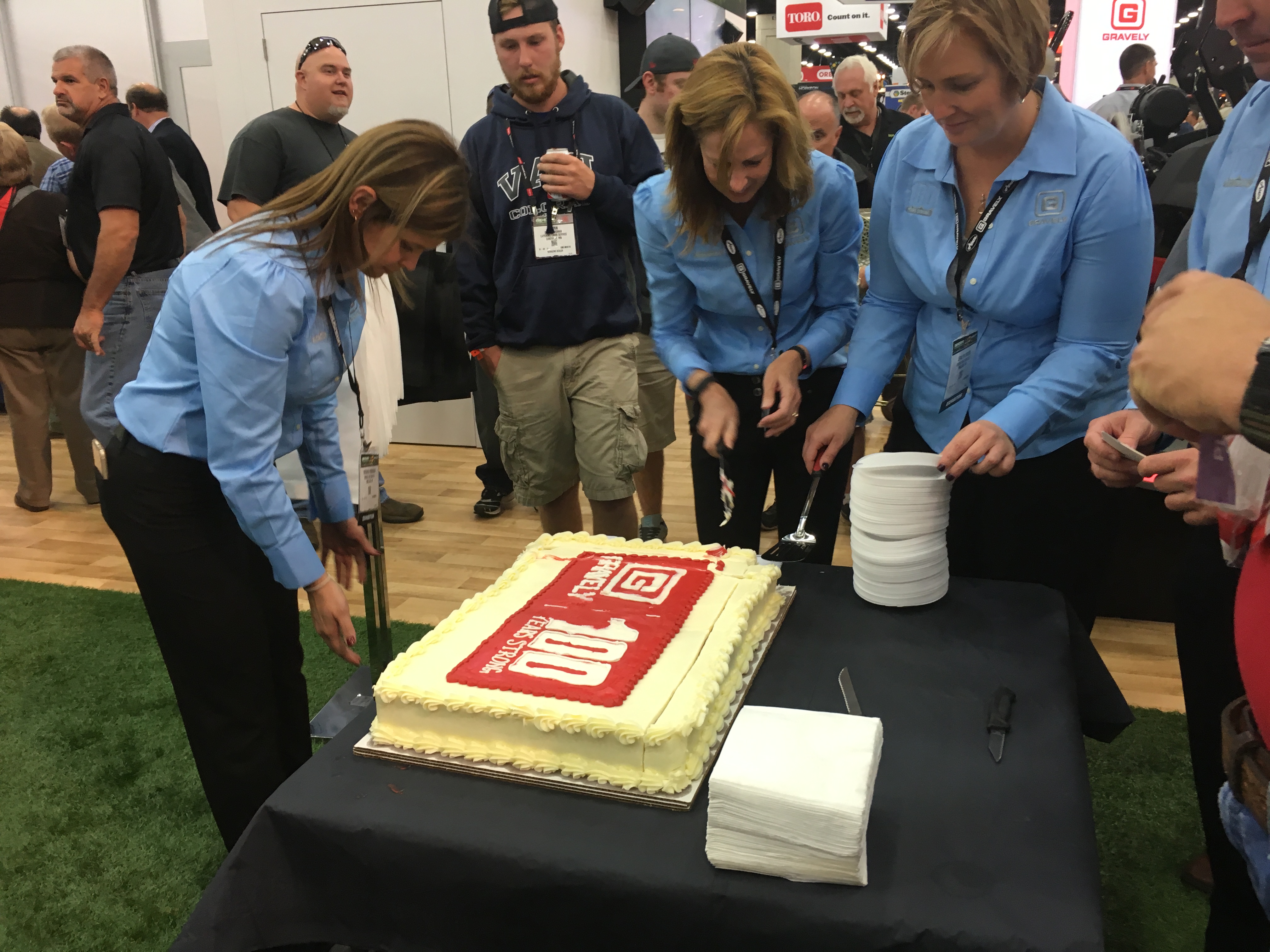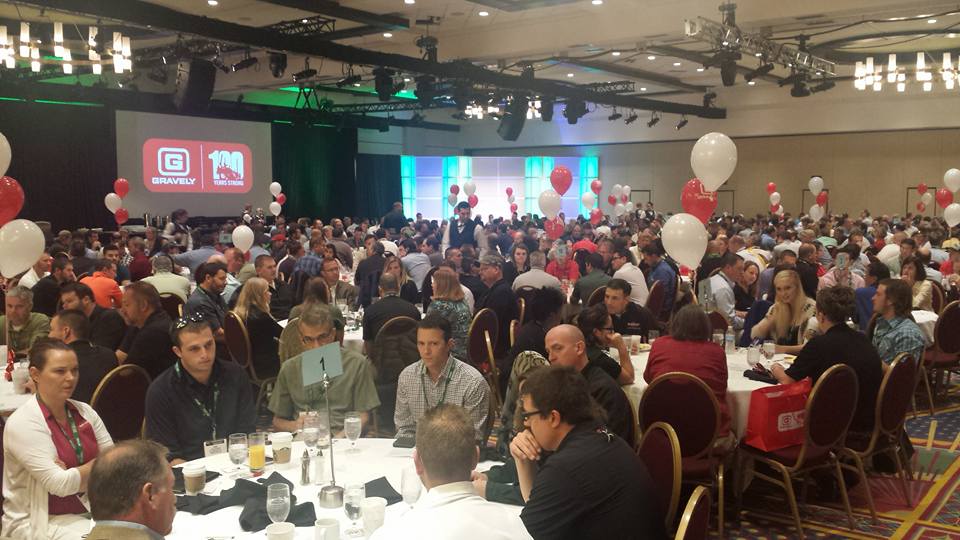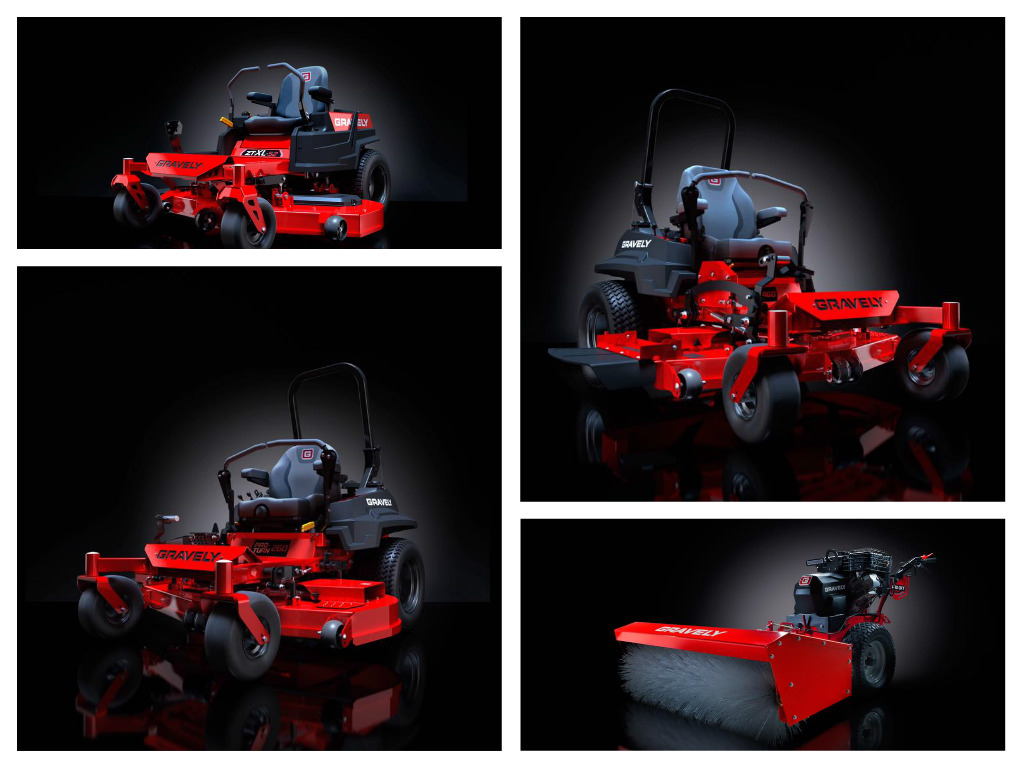 ​