Gravely Donates Atlas JSV
Gravely donated an Atlas JSV™ utility vehicle worth $20,000, outfitted for wildland firefighting, to Fox Valley Technical College's Public Safety Training Center this week. The vehicle, designed for heavy-duty work, will assist students with trench training, confined space drills and prescribed burn exercises.
Nearly $5,000 worth of firefighting accessories were donated by Ariens-owned brand Ben Meadows®, and were mounted to the machine before delivery. Accessories included front-mounted work lights, a forest fire shelter, Enduraplas® firefighting sprayer. USFS firefighting shovel, fire broom rake, Indian® Series 90 fire pump, Ben Meadows drip torch and bracket, USFS Pulaski axe and QuickFist rubber clamps.
"We're proud to be able to support such an important facility like the public safety training center," said President of Ariens Specialty Brands Ginger King. "With our Gravely and Ben Meadows brands, this is such a natural fit for our products. We hope that the students here get many years of great use out of the equipment."
Wildland fires are prevalent in the United States each year, and Fox Valley Technical College is one of a handful of training providers in all of North America dedicated to best practices in controlling both prescribed and spontaneous fires.
The Public Safety Training Center at Fox Valley Technical College opened in January 2015, and boasts 75 acres of indoor and outdoor tactical training space filled with innovative props and simulation experiences to enhance training in law enfor​cement, firefighting, emergency medical services, forensic science, and wildland fire.​​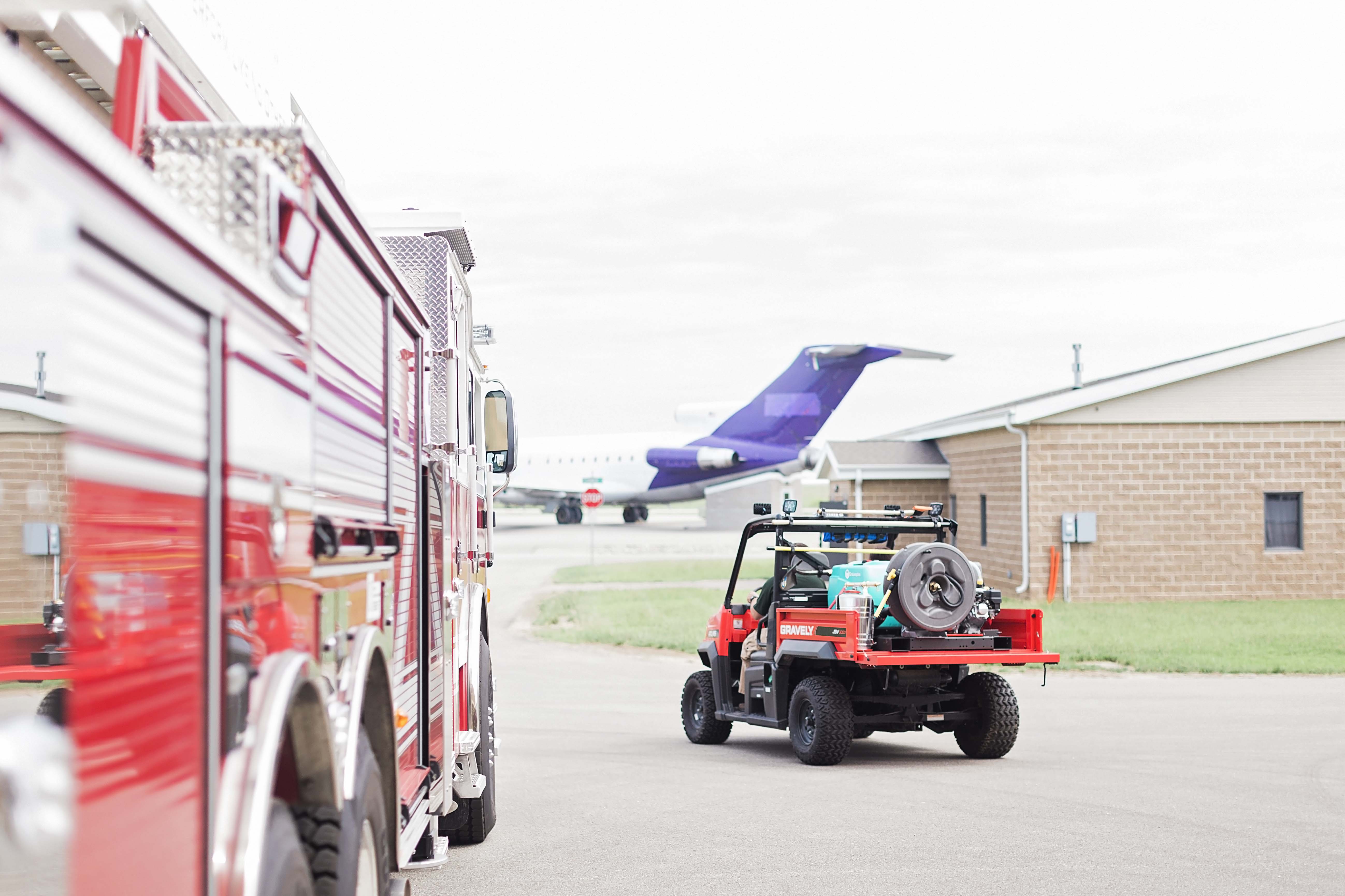 The Center combines classroom training with hands-on practice in a real-world setting. The PSTC is used to train tactics, investigation, firefighting, technical rescue, pursuit, air disasters, and much more. No other fully integrated training facility exists in the Midwest and only a handful of other facilities meet even a portion of the combined training needs the facility offers.
The Wildland Fire program at Fox Valley Technical College is an associate degree offering in which students gain hands-on experience each year working in collaboration with the Wisconsin Department of Natural Resources to help in both environmental preservation and the prevention of wildland and forest destruction.
The donation from Ariens Company will also help FVTC students train on an enhanced resource to fight structural fires as well through the college's Fire Protection Technician program. Often both skill sets of firefighters work in collaboration to either manage or extinguish fires. On average, about 45-50 firefighters a year graduate from FVTC. In addition, the college provides customized training for existing professional firefighters.