Gravely Sponsors Marty Grunder's 2016 Grow! Conference in Dallas, TX
Gravely will sponsor Marty Grunder's 2016 Grow! Conference, a three-day learning event for professional landscapers, in Dallas, TX from Frb. 3 to 5, 2016. The event, which welcomes an average of 250 landscapers from across the country, will features learning seminars, ​​breakout sessions and a tour of local landscaping facility Complete Landsculpture.
Gravely and Marty Grunder have partnered for more than a year to mutually benefit both the manufacturer's understanding of landscapers wants and needs, and Marty's access to a premier professional landscaping equipment manufacturer. In November 2015, Gravely hosted a a group of landscapers at its corporate headquarters​ for Marty's Ace Summit, where attendees gained insight from Marty, learned about Gravely's offerings, and were treated to a tour and dinner at Lambeau Field in Green Bay, Wis.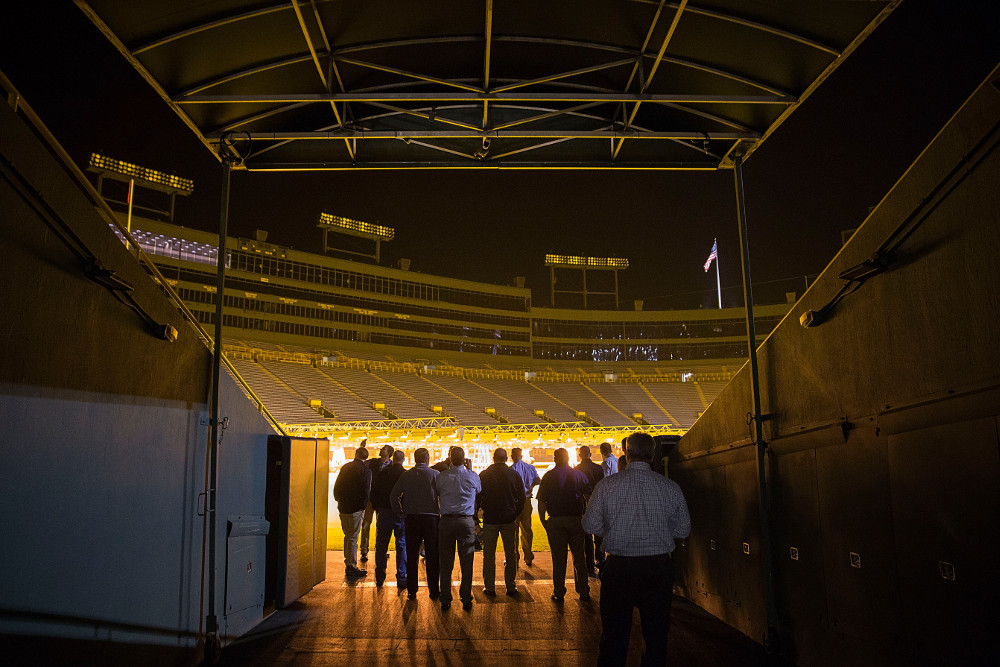 ​Representatives from Gravely will be on hand at this year's Grow! Conference to meet with landscapers and learn more about what they need and want in their lawncare equipment. The event provides a great opportunity for all attendees to network and gain new industry contacts, while learning from one of the industry's best leaders, Marty Grunder. To learn more about Marty's conference, click here​​​.