Gravely Partners with NALP to Deliver Hiring Tips to Landscapers
Gravely recently partnered with the National Association of Landscape Professionals to provide a webinar for members on hiring and retention. A topic that is becoming more and more complex, our hiring department wanted to give tips to landscape business owners on finding and retaining great talent. The content below will appear in an article in NALP's The Landscape Professional soon, and the webinar, which was made available to members for live viewing in December, is posted below. For more great content like this, we recommend reaching out to NALP to become a member. New tips and tricks for running a successful landscaping business are posted weekly on their members-only site.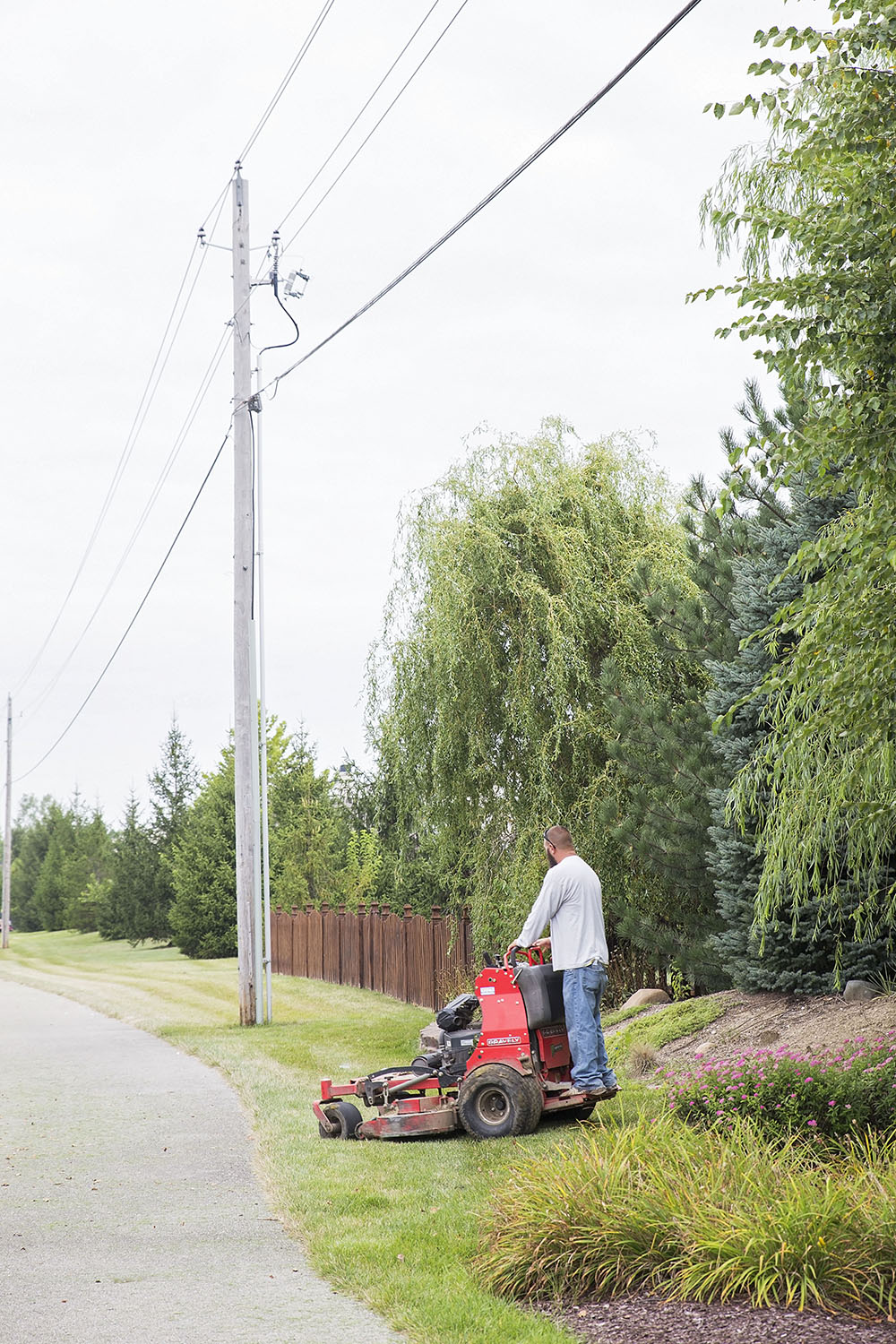 ___
Article written by Jessica Bedore, Ariens Company
When it comes to hiring employees for your company, finding top talent who meet the qualifications of your open positions can be a daunting task. Gone are the days of the traditional "posting and coasting." To catch the attention of qualified, sought after talent these days, it's important for anyone in the hiring process to be actively engaged and ready to embrace technology.
Recently, we sat down with Ariens Company Talent Sourcing Manager, Marsha Majors, who shared with us her strategies for utilizing the business-oriented social networking site, LinkedIn, for finding and recruiting top talent to Ariens Company.
Ariens Company is a manufacturer of outdoor power equipment, and owns several brands, including Gravely, which provides commercial zero-turns for landscape contractors. The company has manufacturing operations in both Brillion, Wis., and Auburn, Neb., with offices in several locations across the United States and in Europe. The positions that Majors hires for include office, operations management and executive positions for all Ariens Company domestic locations.
According to Majors, recruiters these days cannot sit back and wait for candidates to see a job posting and apply on their website. They need to go seek out the talent they are looking for. Majors uses LinkedIn as one of her primary sources for recruiting. Over the years of using the site, she has successfully recruited many different people at all different levels, by using the tools the site offers.
"LinkedIn is a great way to find not only those who are in an active job search, but also those people who are not really looking, though open to hearing about opportunities," Majors said. "LinkedIn provides me with the opportunity to reach out to many different types of professionals in roles including sales, marketing, business development, accounting, finance, engineering, customer service, technical support, and many more."
Signing up and creating LinkedIn account is free and easy. If you don't already have an account, you can create one by visiting www.linkedin.com. If you're already part of the LinkedIn community, you'll want to make sure your personal profile and company information is up to date before you start using the tool to recruit talent. Prospective candidates will likely take a look at your profile after you reach out to them about opportunities so make sure it's well written and up to date.
One of the easiest ways to advertise your company's open positions is to share an update with your network.
"A great way to get the word about your open positions is to send out an update with the job information and where the person can go to find out more about the opportunity," Majors said. "The update is then shared with everyone in your network. It's also smart to send your job description to others you're connected to on LinkedIn who are currently working in that job function. Most likely, they'll share that posting with their network as well, increasing the post's reach."
LinkedIn features a variety of advanced search features, including Boolean operators, to help recruiters find talent. If you aren't familiar with Boolean searches, Majors suggests doing a bit of light reading on the subject.
"There are plenty of helpful hints available online," Majors said. "You don't need to be an expert with Boolean searches to successfully find talent on LinkedIn, but having a basic understanding of Boolean operators and how to apply them will help you create a more targeted, effective search."
Once you've identified the profiles of individuals you feel have a great background for the position you are trying to fill, the next step is to reach out to them. You have several options available to you through LinkedIn.
The free LinkedIn membership is a great tool for general networking purposes, getting the word out about your company and posting positions you are hiring for. You can send invitations to connect with others, but should you want to send a more in-depth message to someone about your job opportunity, you are pretty limited to the amount of characters your invitation message can have.
With a basic membership, once an individual has accepted your invitation to connect, you have the ability to send a message with more content. The downfall to only being able to connect and send a very short message is that you can't really provide much for detail for the reason you're reaching out to them. This can increase the chance of the person not accepting your invitation since they likely have no idea who you are. Free accounts have a few more limitations, too. For example, you're limited in the number of profiles you can see in a search, and on the amount of information you can view on someone's profile.
"While the most basic LinkedIn account is free, you are somewhat limited with what you can do as far as reaching out to talent," Majors said. "You can make it work, but there are also premium subscriptions available, which allow you to have a few more helpful tools at your disposal."
Should you opt to purchase a membership, you have several different options and levels, and all come with a price tag. One of the biggest differences between a free membership and a paid membership is the ability to send what is known as an InMail. A paid membership allows you to send an email-type message to those you are not connected to without a limitation on characters. You also have the ability to add catchy subject lines. The odds of a person reading what you have to say are much better with an appealing subject line.
Each level of the paid memberships have a designated number of emails you can send per month, so you'll want to look at the number of openings you typically have and evaluate the best option for your business. A couple other notable benefits of a paid membership are having access to additional search criteria, being able to see more profiles, and being able to save and organize searches and profiles you want to keep.
"Premium memberships are definitely worth it if you are going to use LinkedIn as a recruiting tool," Majors said. "For those companies who only post a couple of jobs per year, the free membership will likely suffice. However, if you work for a larger landscaping company, or if you find yourself posting multiple jobs each month, you will want to explore the paid membership options. The opportunity to recruit top talent by using LinkedIn is absolutely there. I've experienced it first-hand."
For more information on how to recruit using LinkedIn, watch the NALP webinar "Tilling Up Talent", featuring Majors and industry consultant Marty Grunder. Visit www.landscapeprofessionals.org for more information on the benefits of joining NALP.