Every Day is Memorial Day
By Aaron Abler, Email Marketing and Content Specialist

Our Experience at Renewal and Remembrance, 2018

Since the end of the Civil War, our nation has celebrated the memory of those who have fought and died for our happiness and liberty with a day of pause. Though Memorial Day spans no longer than 24 hours, there's no limit to the extent of how we honor the heroes whose sacrifices continue to preserve the unique brand of freedom we enjoy today. Though we can never fully repay those defenders for what they gave, Gravely® values the importance of honoring our lost servicemen and women through participation in the National Association of Landscape Professionals' (NALP) annual Renewal and Remembrance event at Arlington National Cemetery.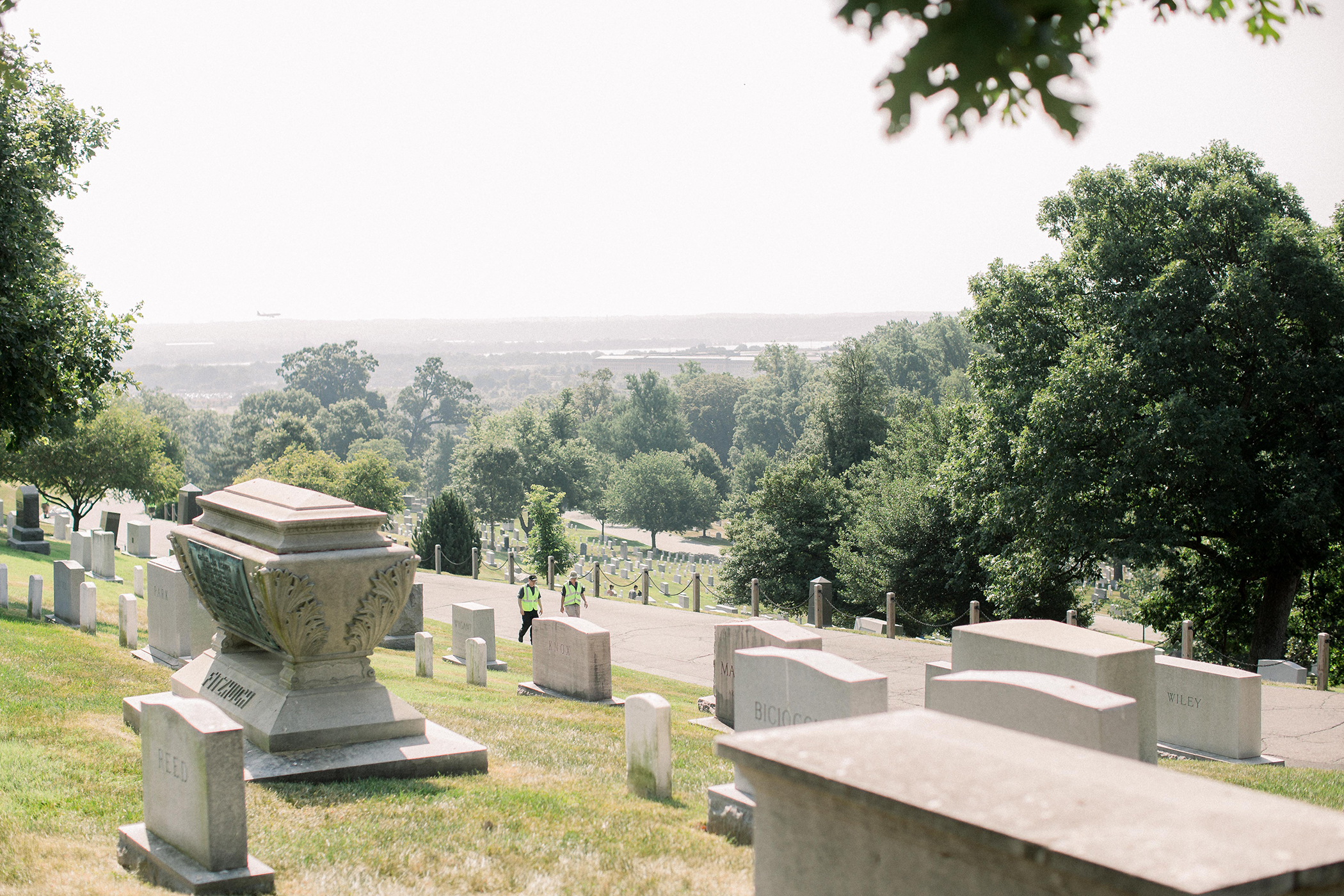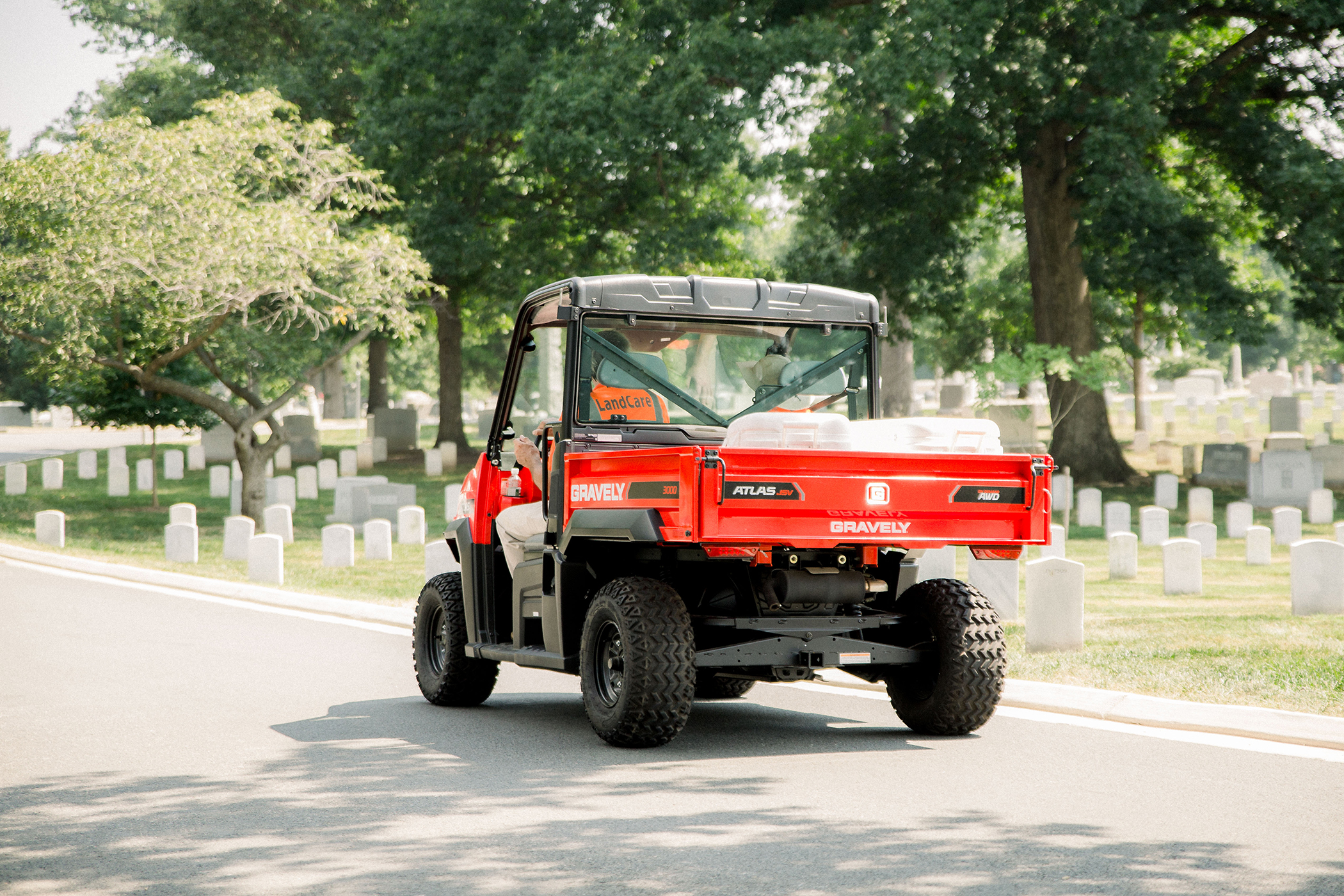 For the last 22 years, NALP has complimented its annual legislative advocacy efforts on Capitol Hill by organizing teams of volunteers and sponsors to perform grounds maintenance and beautification tasks at the final resting place of over 400,000 of our nation's protectors. This event, which is the industry's largest call to service, pairs volunteers with the Arlington National Cemetery horticulture team to aerate, prune, plant, trim and reconstruct portions of the cemetery's 624 acres with donated equipment.
Backdropped by the Lincoln Memorial, the morning's opening ceremony at the cemetery's main entrance welcomed 550 volunteers before dispersing into pre-assigned work areas. To make efficient use of time, several buses transported volunteers through miles of winding roads canopied by centuries-old treetops to their work locations. Industry professionals composed of landscape contractors, equipment manufacturers and their families dressed in workwear and high-visibility green safety vests were then dropped off at all corners of the cemetery.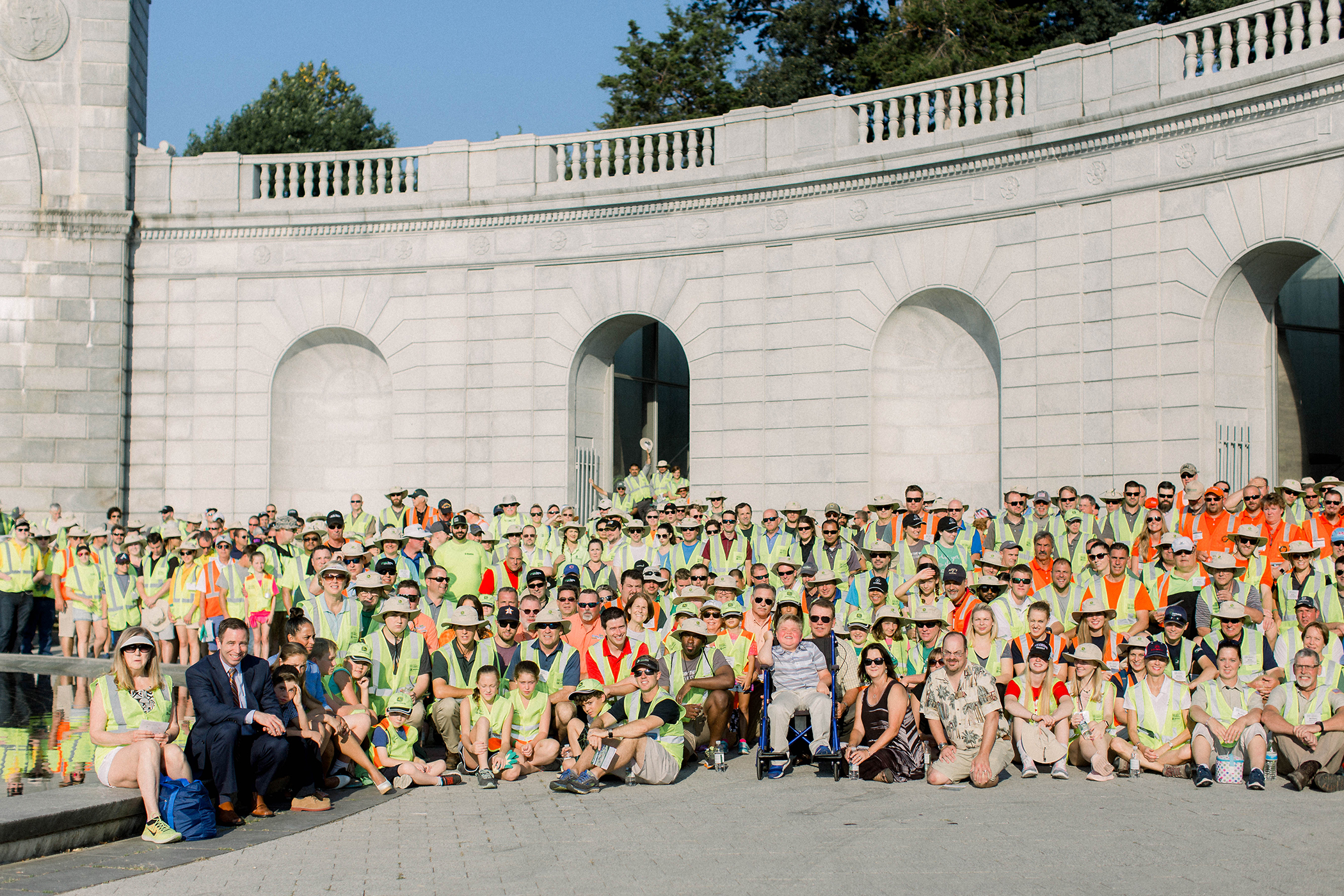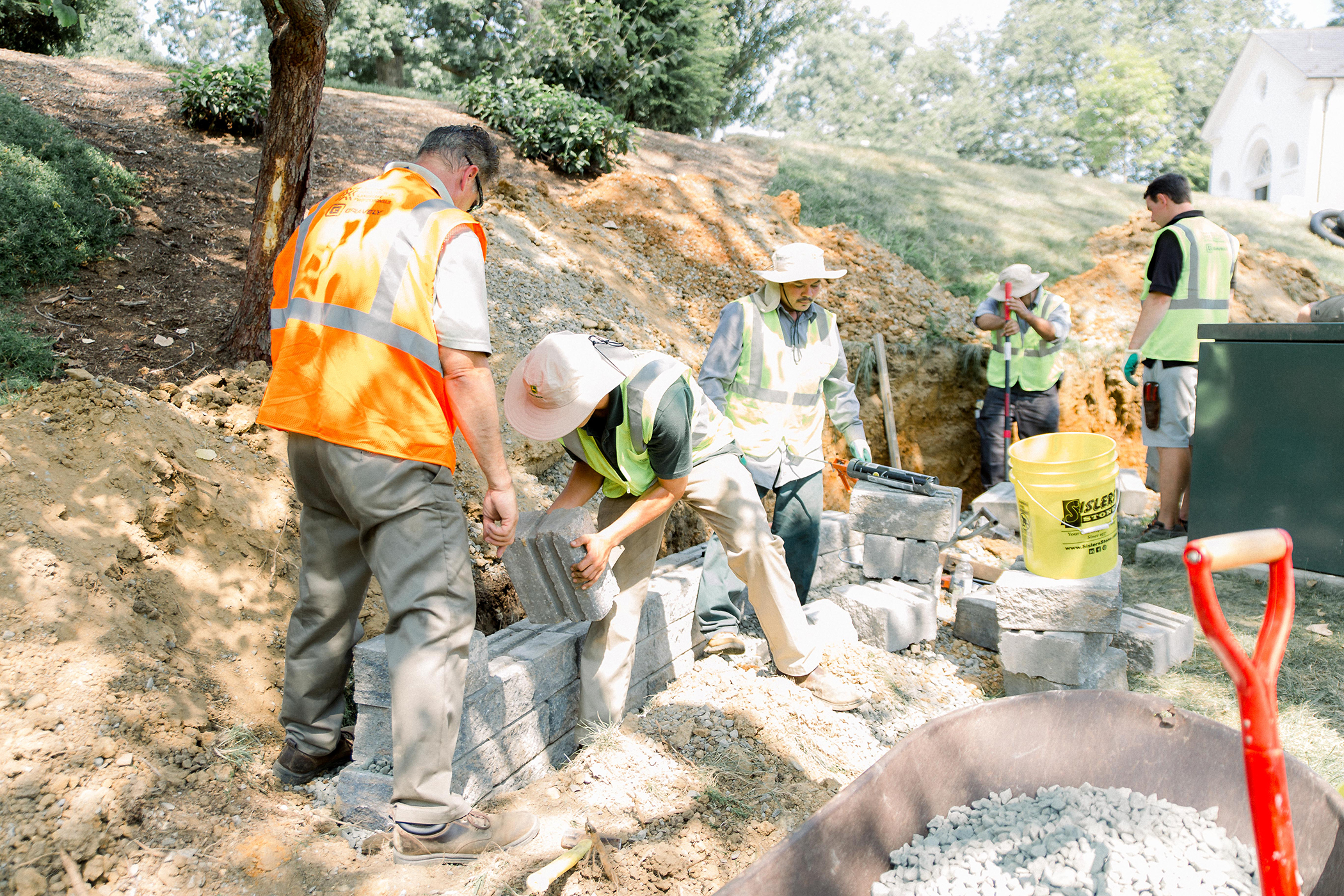 Of the volunteers performing laborious duties in the 90-degree heat and July humidity, Gravely's representation was assigned to aerate through rows of headstones near the back of the Arlington House. Our team, who braved the bucking action of the large aerator machines, as well as other volunteers, were supported by a fleet of Gravely Atlas JSV® models. Members of our dedicated outside sales team and our generous dealer network loaded the units onto trailers days prior and transported them to the site so they could be used to deliver cold water bottles and cooling towels to the hard-working volunteers.
While the weather was nothing short of exhausting, working closely to the Arlington House was a bonus for our team because of our opportunity to sneak a peek at the views overlooking Washington, D.C. and the National Mall. As breathtaking as the scene was, working in a setting of seemingly never-ending, uniform headstones was a sobering reminder that such an impactful sight was earned at the expense of a fallen hero. Though dates of many of the white marble headstones go back more than 150 years, the display of the occasional passing funeral procession led by horses, a color guard and even a fighter jet flyby shows that freedom is still not free.
Though we can never truly give back for those who have given us everything, building hardscapes and retaining walls, improving irrigation systems and digging holes for decorative flowers and plants is our special way to express appreciation and say, thank you.