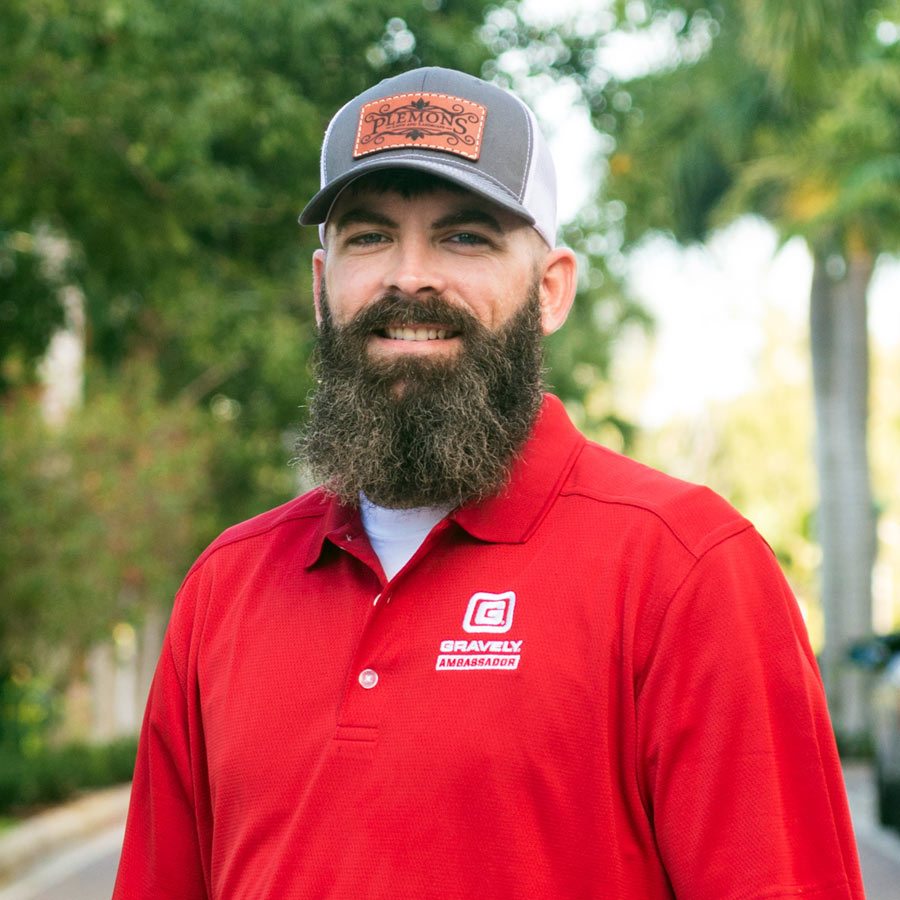 "I don't have a Gravely dealer in my area, so I haven't really had a chance to get on one other than at GIE, but I got to demo some last year and was pretty impressed with some of the things I saw in the equipment." - Richey Plemons.

Location: Chatsworth, Georgia
Profession: Plemons Lawn and Landscape
Years in Industry: 4
Years as Ambassador: 2020 - 2022
Richey Plemons, like many of the Gravely Ambassadors, started his businesses as a side hustle. After five deployments during his six years in the U.S. Marine Corps, Plemons returned to his role in occupational health and safety. As an avid outdoorsman and former infantryman, working at a desk was no longer for him and Plemons bought a mower on an impulse. In 2016, that impulse became his full-time job. Plemons, who doesn't (yet) operate Gravely equipment, says his looking forward to working with #TeamGravely and trying out more Gravely equipment, including the Pro-Stance 52 he's demoing this year.