Zero-Turn Mowers
There are only so many hours in a day and zero-turn mower technology can help you make the most of them. Easy to learn and operate, zero-turn mowers help you achieve shorter mowing times, use less fuel and cover more ground over the course of the machine's lifetime. Take advantage of 180-degree maneuverability and confidently earn your stripes.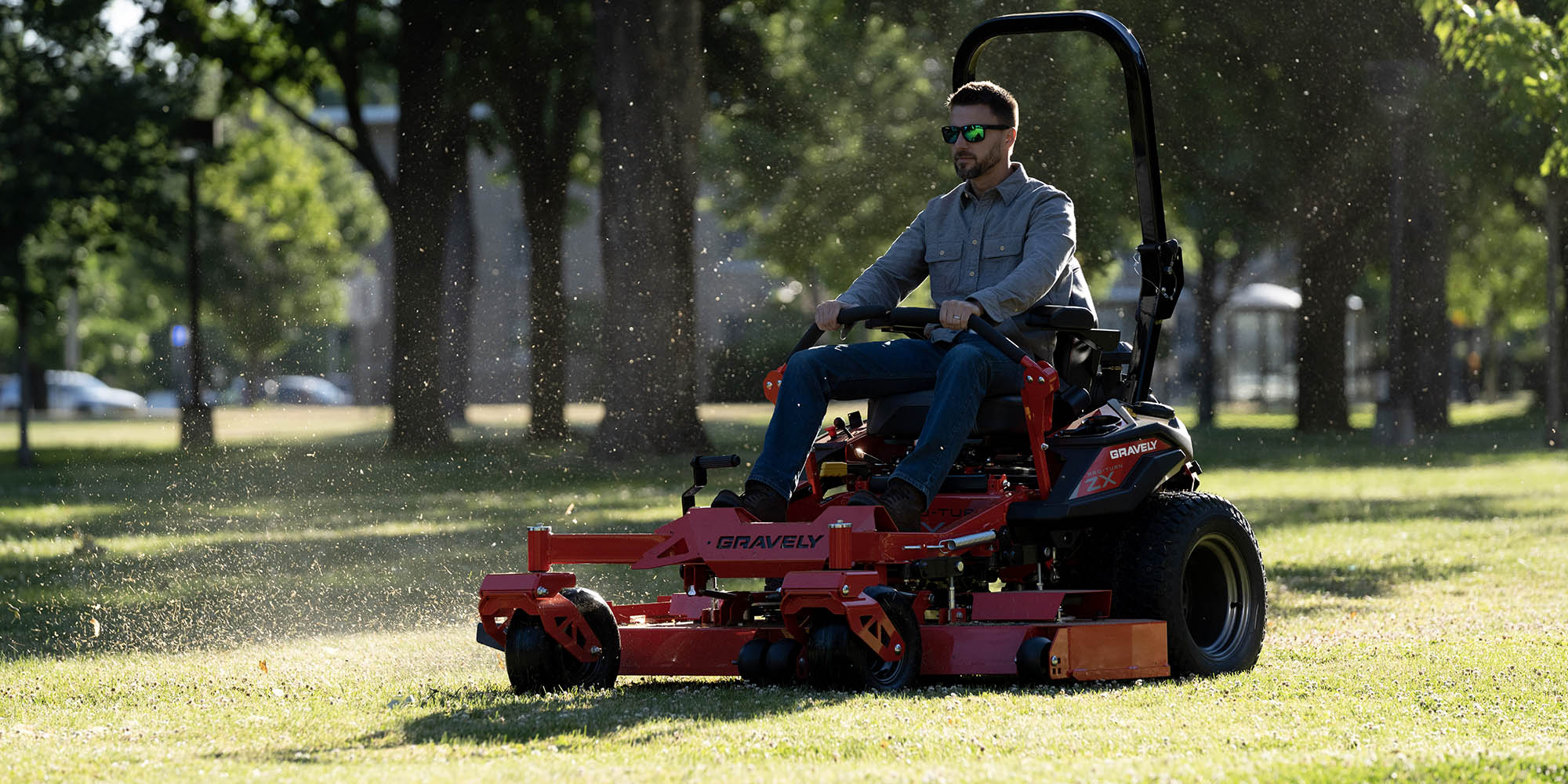 THE GRAVELY ZERO-TURN DIFFERENCE
Welded into the DNA of every Gravely zero-turn mower is the power and performance you need to do the job right. From easy-to-use controls to dynamic framework to optimized lines of sight, our machines are built smart and strong—right down to the last detail.
Here are three features you won't want to miss.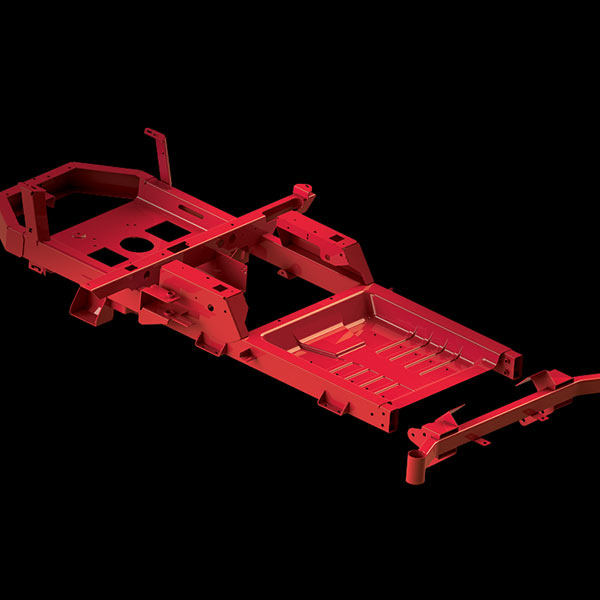 Fully Tubular Frame Design
High-strength, premium-grade material withstands force from any direction
Computer-developed for maximum fatigue life and reinforced stress points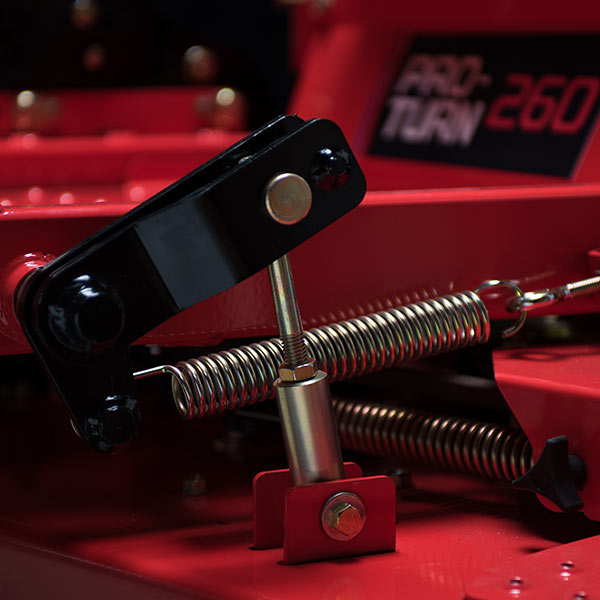 Designed Deck Leveling
Optimized grass lift requires less horsepower and better fuel efficiency
Simple, minimum wear points make it easier to adjust as necessary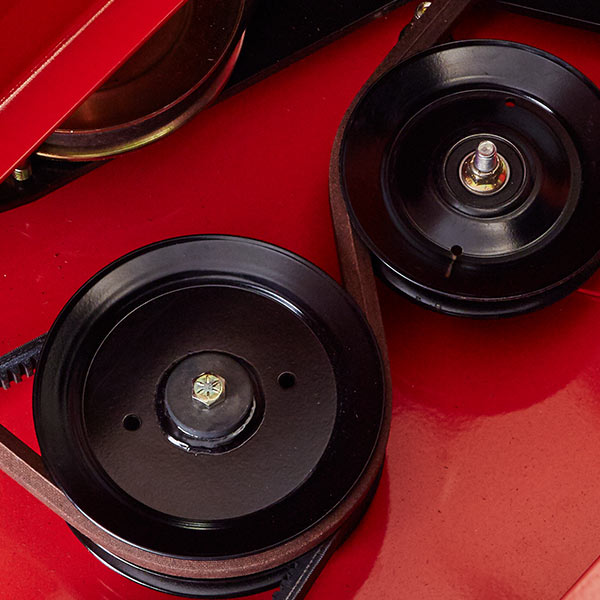 Constant Belt Tension System
Self-adjusting belts ensure constant tension and consistent blade tip speed
Extremely precise cutting results and longer belt life