Cut & Clean Lawn Care
Meet Andrew Wilson, a 2018 Gravely Ambassador. ​
What is your first and last name? Business name?
Andrew Wilson, Cut & Clean Lawn Care
Where are you located? City, State
Liberty, Missouri
How long have you been a landscaper?
4 Years
How long have you been using Gravely?
2 Years
Why do you choose Gravely? What makes Gravely stand out from the competitors?
I'm always looking for machines that are built to go the distance! Something that made the Gravely Pro-Stance stand out to me was that it was built to with-stand the daily abuse of commercial mowing.
What Gravely product do you have? How does it help you to be successful in your lawn care business?
Gravely Pro-Stance. The productivity that comes with a stand-on mower in my area is amazing! From having to pick up trash, dog and kids toys, and also the small, compact frame helps squeeze into tight areas, which means less trimming and saving time!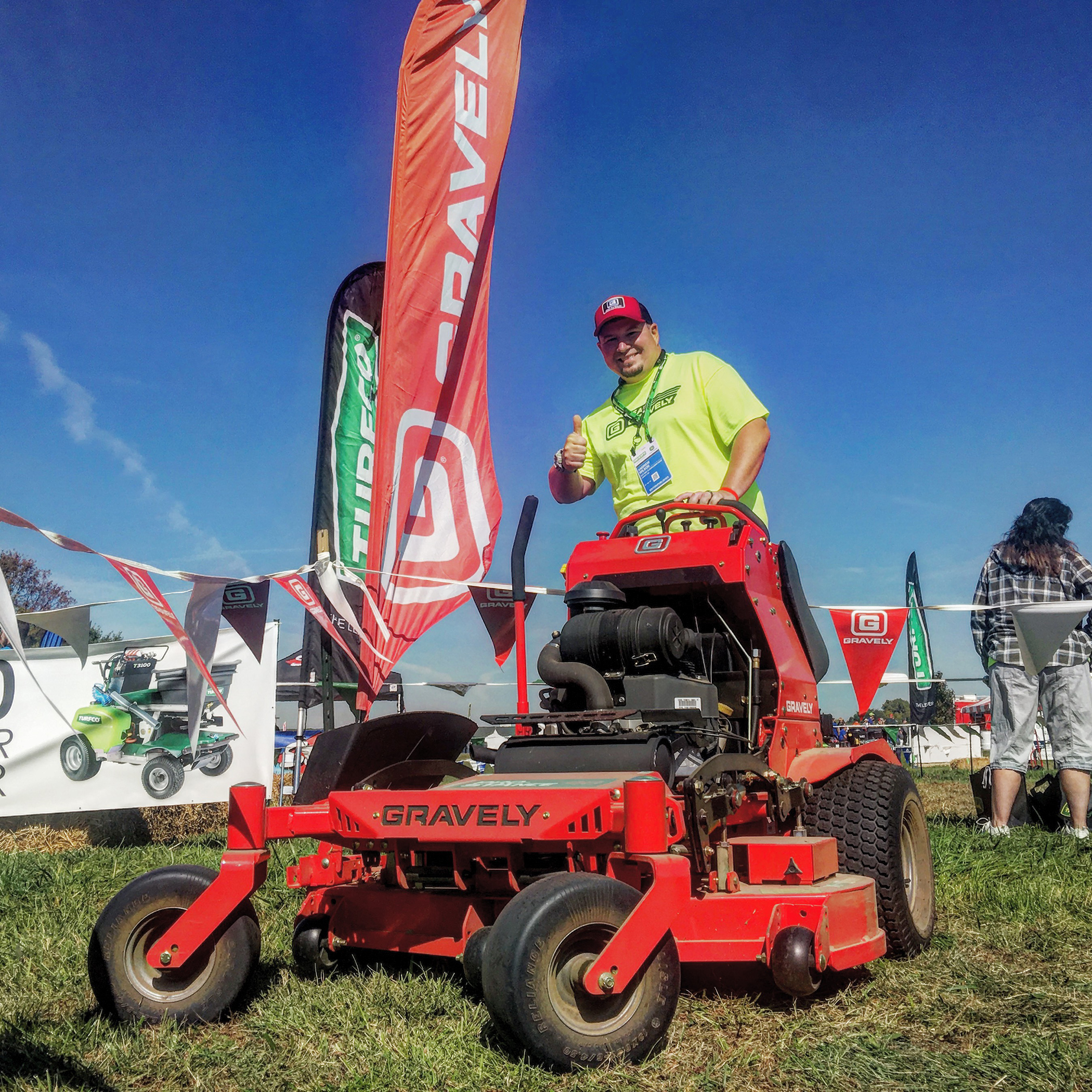 What does "Gravely Pride" mean to you?
Knowing that a company like Gravely has my back in my business and standing behind their products!
Why did you want to be a Gravely Ambassador?
To me, Gravely has been a wonderful company to work with. The staff at Gravely all seem to love what they do and that passion reflects to the people that purchase their machines!
What advice would you give to others starting their own business in the landscaping industry?
Find your niche, don't try to grow your business too fast, and never stop learning!
Please include anything else that you'd like to add about yourself, Gravely, or the lawn care industry.
One of the best feelings in the world is succeeding in a business you built, helping provide for your family and building long lasting customer relationships!
Check out Cut & Clean Lawn Care on YouTube
Gravely Ambassadors are professional landscapers who share their experiences on social media while encouraging and leading others in the industry. Our ambassadors are motivated, hardworking, thoughtful leaders and want to make a difference through the work they do in their careers.These landscapers are chosen to represent the Gravely brand based on their ability to produce excellent content, have a desire to grow their online presence, demonstrate having knowledge in the industry and want to have a strong relationship with our company. Stay tuned for more blog posts featuring the 2018 Gravely Ambassadors.
Interested in becoming a Gravely Ambassador? Click here to apply.​